This past Saturday I had my first bridal shower and it was amazing! Two of my bridesmaids threw it for me and they really put in a lot of work. For food they had two different sandwiches, fruit platters, cupcakes, cheese, crackers, different sliced meats, and a cake for me to cut! They had pink lemonade, iced tea, water and pop for drinks! They had a variety of games for the guests to play and prizes to win which was great because I know it isn't really all that fun watching the bride open gifts the whole time! I also thought it was great they had the guests eating the whole time, which again helped so they weren't just staring at me opening gifts! They decorated the whole backyard, had these cute little bath bombs for the favours, they had a poster for everyone to sign as a keepsake for myself, and balloons! They also made me a silly hat to wear as well. I have a few photos for now, and hopefully more will be posted soon!
Strawberry cream cake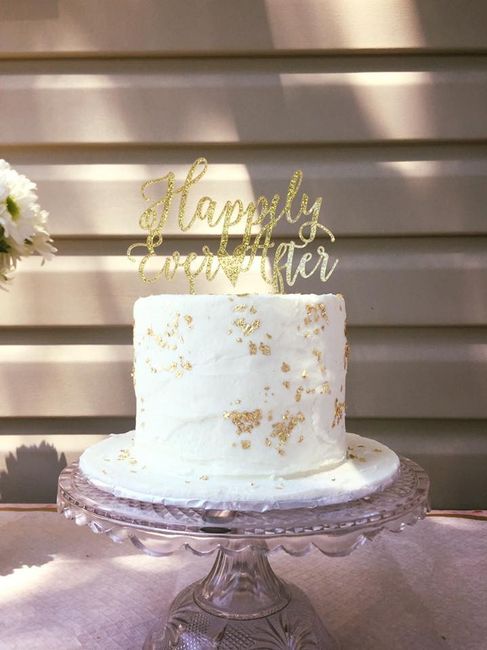 my silly hat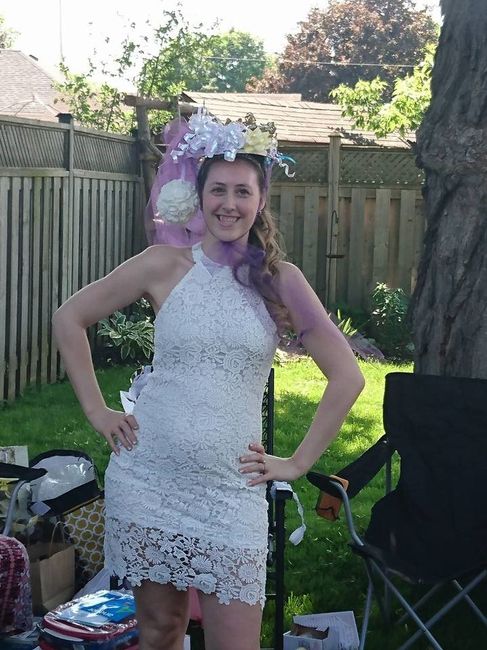 Me and Laney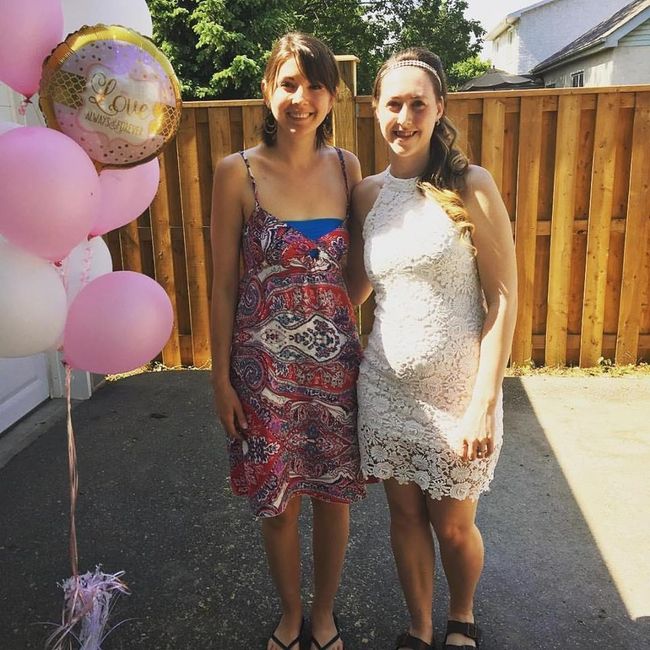 My wedding guest board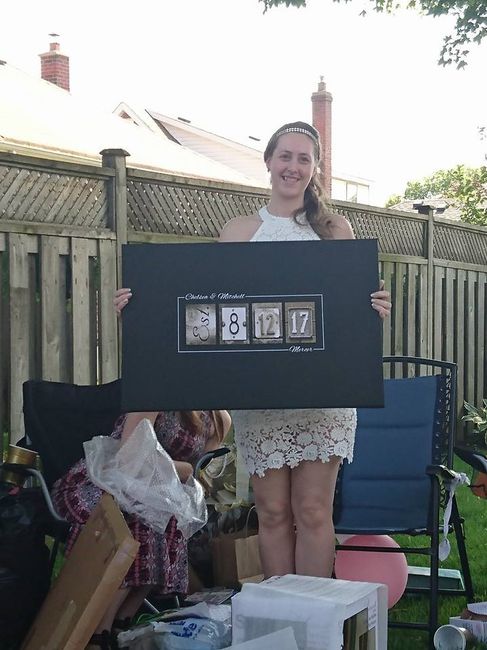 flowers for decoration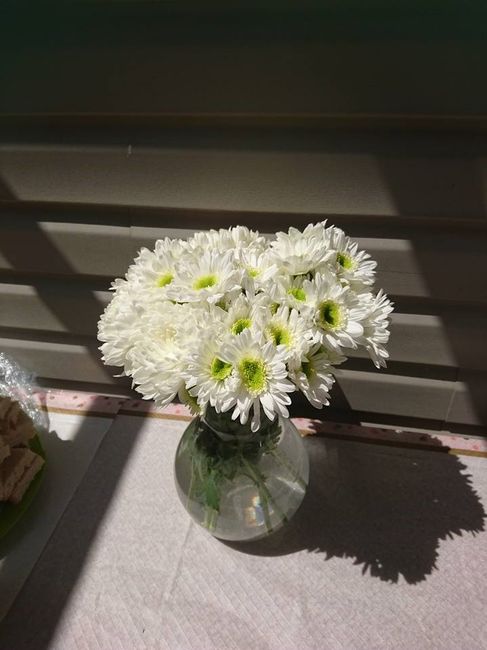 My mom, me, my nanny and my aunt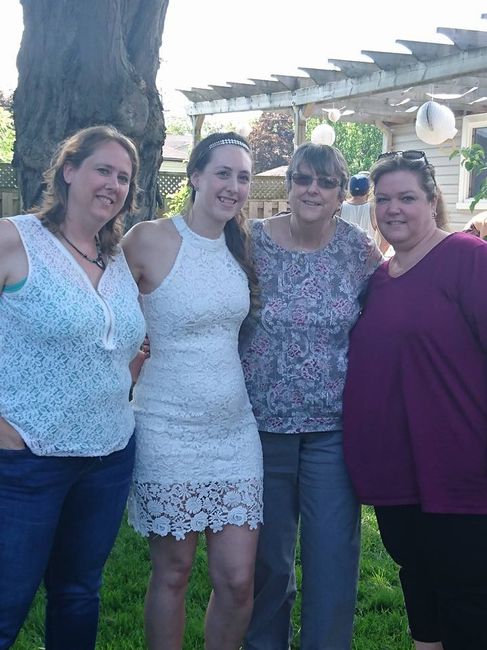 Me and my nanny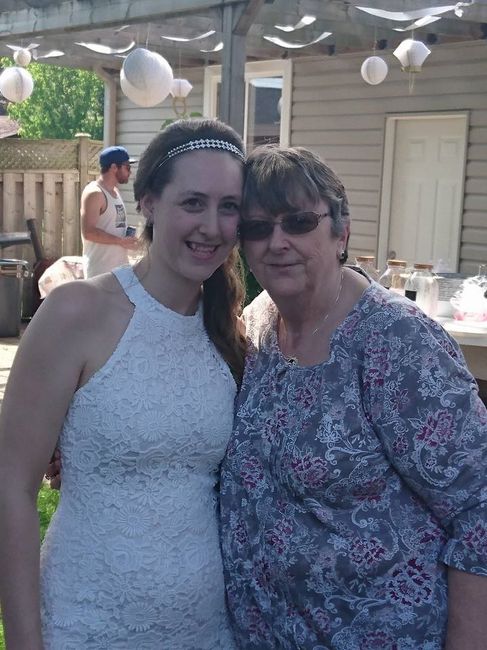 Me and Sarah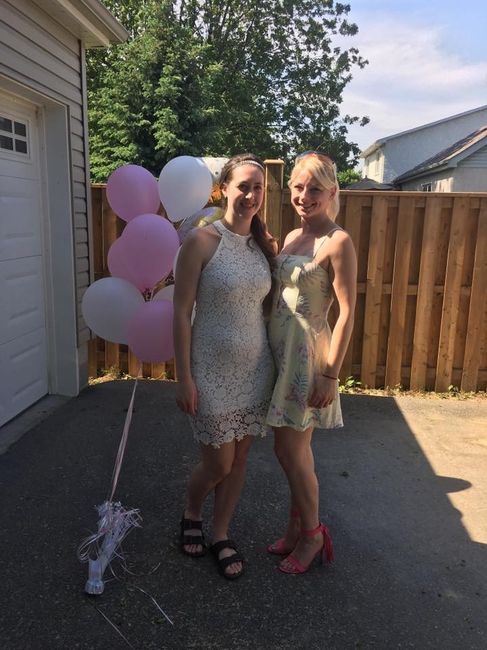 Me opening gifts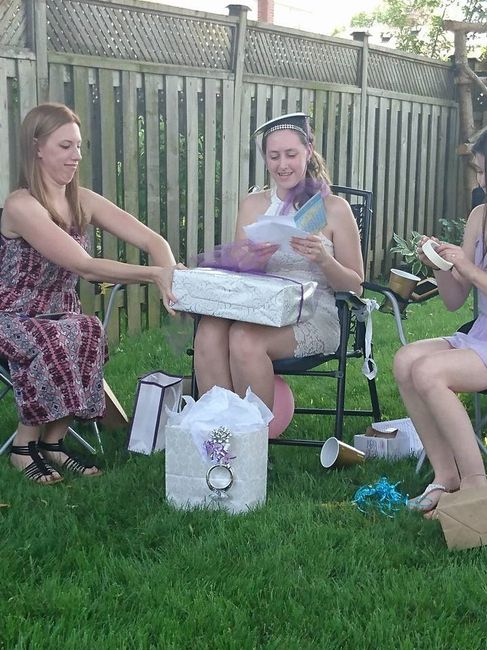 Cupcakes !!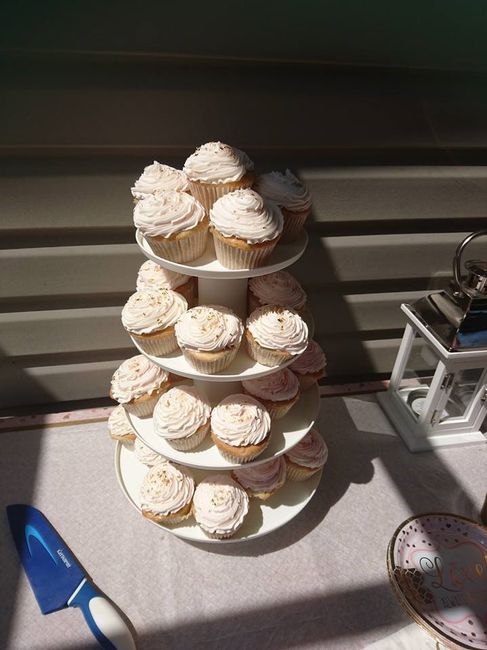 Ring decoration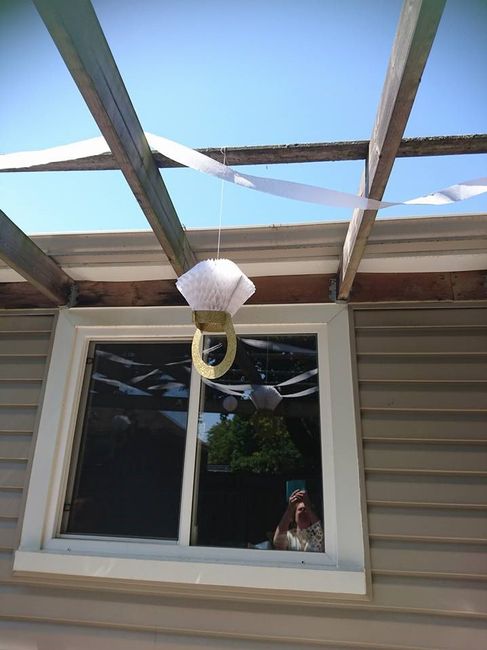 Poster and balloons