Hey everyone!
I have two best friends and because one LOVES planning and lives close to me (she lives in Toronto and I live in Port Elgin, so 2.5 hours away) and the other lives in Halifax I decided to make one my (mer)Maid of Honour and the other my Bridesmaid for sure! I plan to have two more bridesmaids but I haven't quite decided yet on who. But these two girls I didn't even have to think about it, I just knew right away! Because I love them so much I wanted to do something special for them. I decided to do a mix of bought and DIY, but personalized all the way. I ordered personalized mirrors from weddingstar which I am completely obsessed with! If you haven't checked it out yet- DO IT!

haha they have literally everything you can imagine! Robes, cake toppers, napkins, wine glasses (all customizable!) at reasonable prices! I decided to go the extra mile and get them engraved. Then I ordered two different cards from etsy, and some etsy hairbands, and did a few DIY's. I had so much fun putting these together! My MOH cried, and tomorrow I'll be skyping my bridesmaid as she opens hers....can't wait to see her reaction!
Check out my photos below and let me know what you guys did! DId you do a proposal...or just ask? How did you choose your bridal party? Share some photos!
On the inside I wrote "Obviously I want you to be my (mer)Maid of honour!"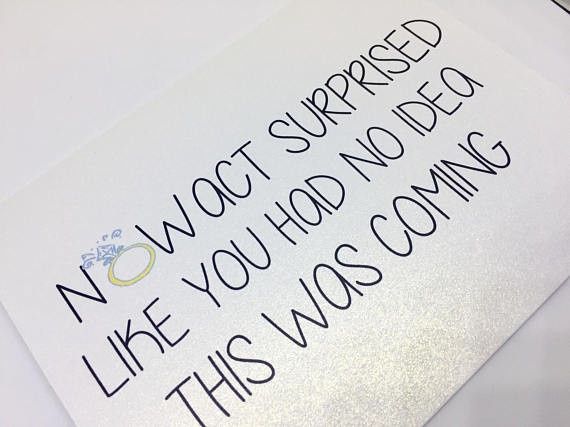 MOH mirror front
Mermaid of honour engraving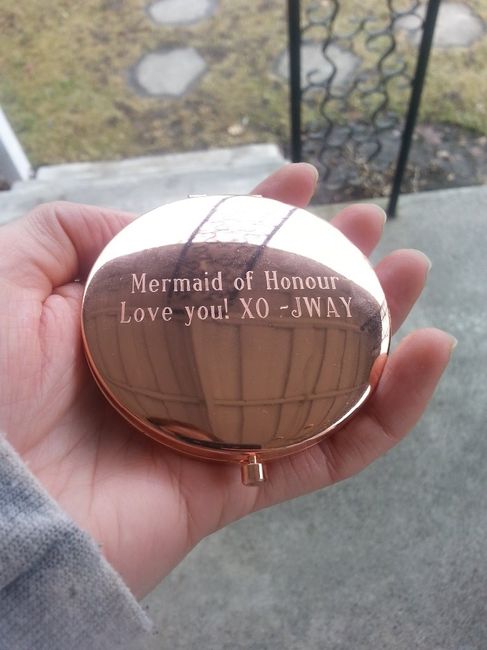 Had little mini rose gold frames with a photo of the two of us! This one was for the MOH, for my bridesmaid Jill I had a photo of us in a lake in Algonquin park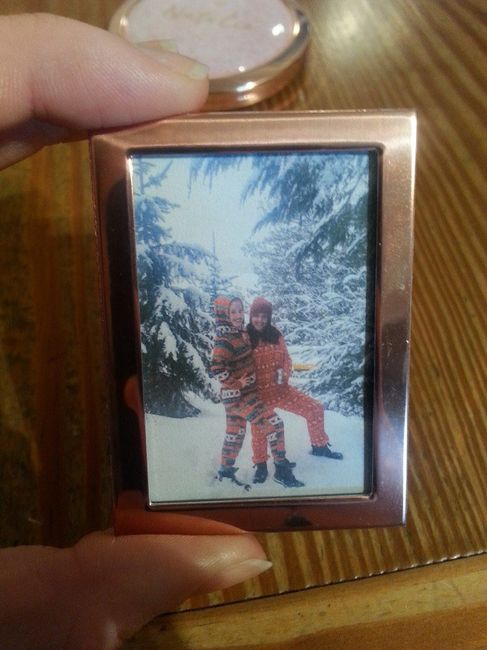 Jill's said "We'll be wearing a little bit more but have just as much fun!" as we were wearing bikinis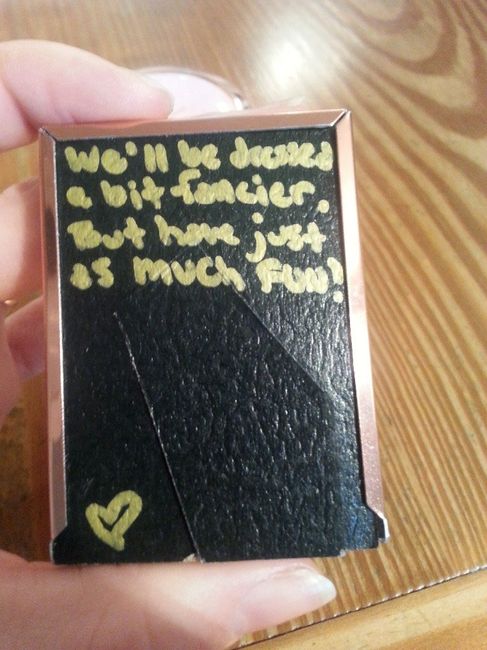 MOH hair ties from etsy, also bought a bridesmaid version
Mermaid vibes bath bomb...because why not?!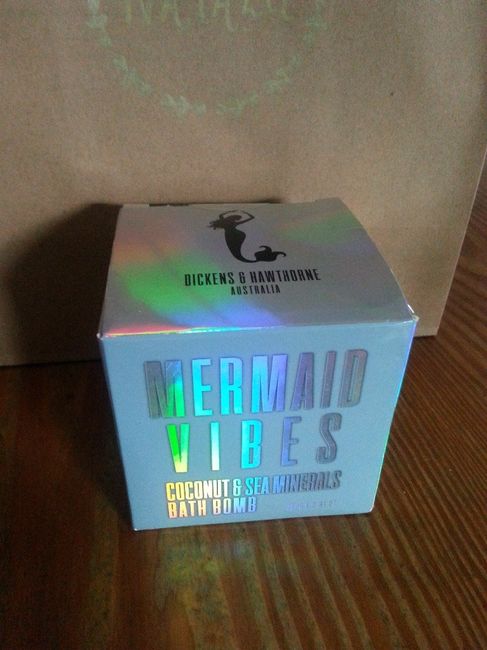 Maid both girls a DIY personalized wine glass, which didn't turn out as perfect as I would have hoped but still fun!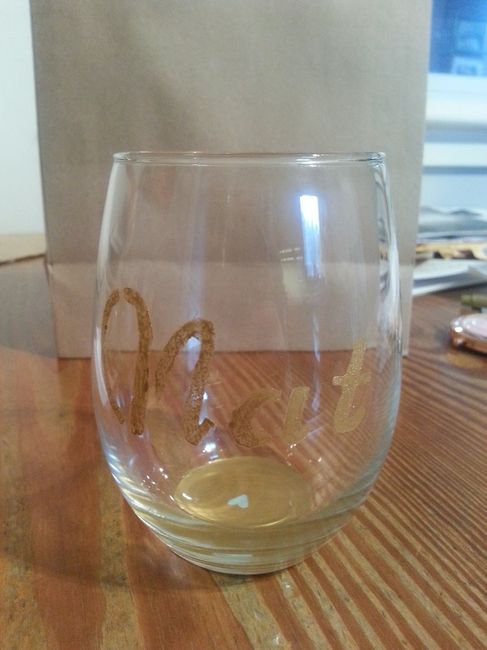 from etsy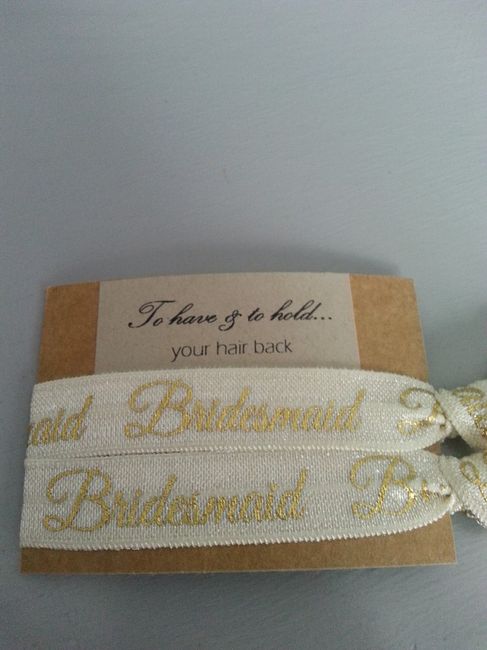 compact mirror engraving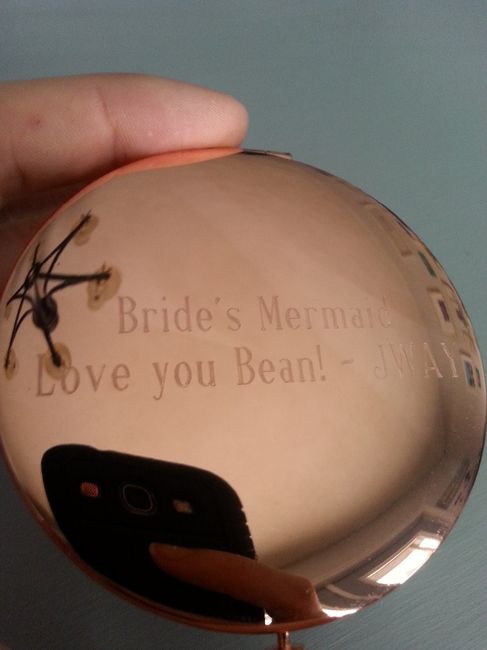 compact mirror front
Jill's card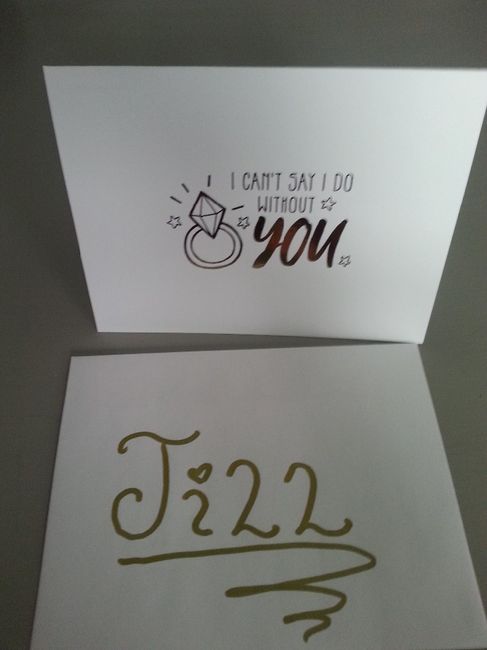 The bags! I bought them from the dollar store and used a stencil for the wreath.