Hey ladies! I am feeling just a bit nostalgic today! A year ago today is the day my FH propsed to me! I figured I would share my story of how it happened and share some photos of the special day!
We went out for dinner - he had wanted to go to the keg and wanted me to wear a dress which was very unusual. I said how about montanas so there is still good food but i don't need to wear a dress! He agreed and we went to the keg. We had been reminiscing about old memories and how far we have come in our relationship etc... Afterwards he mentioned he wanted to go for a walk through this park in Peterborough called Jackson Park; we like to go on strolls together! We were walking through and holding hands and it was all romantic and then we got to the 2nd bridge in the park but this one had a gazebo unlike the other bridge and he started telling me how proud he is of what we have accomplished together and telling me things he loves about me and then got down on one knee! It was a very beautiful setting! Afterwards we called as many people as we could in our families to tell them we had gotten engaged - his whole family, my mom and step-dad, dad and step-mom and 1 of my sisters had all known about him wanting to propose so they had all been waiting patiently! Then we went to the movies and then came home to finish calling more of our families!
Jackson Park bridge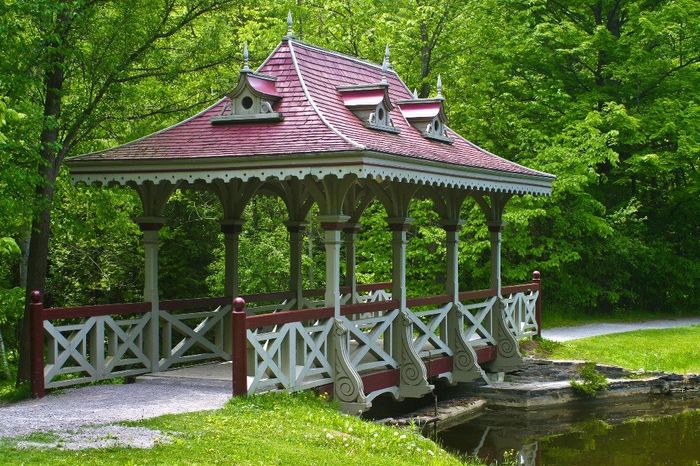 Top view of the park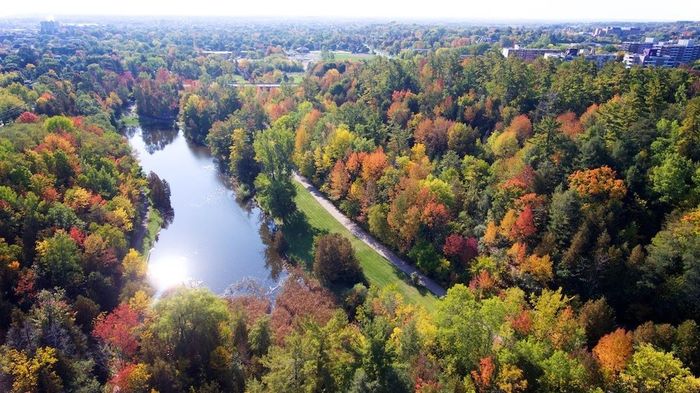 Bridge and water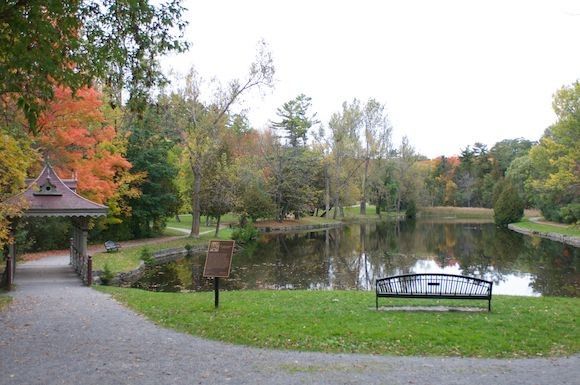 I said yes!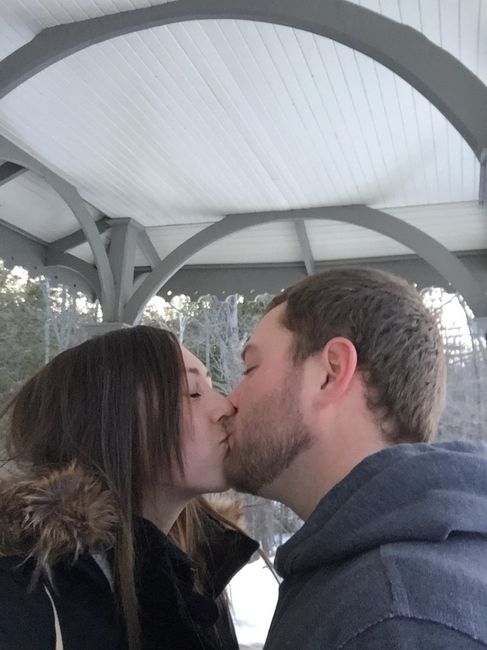 Picture of ring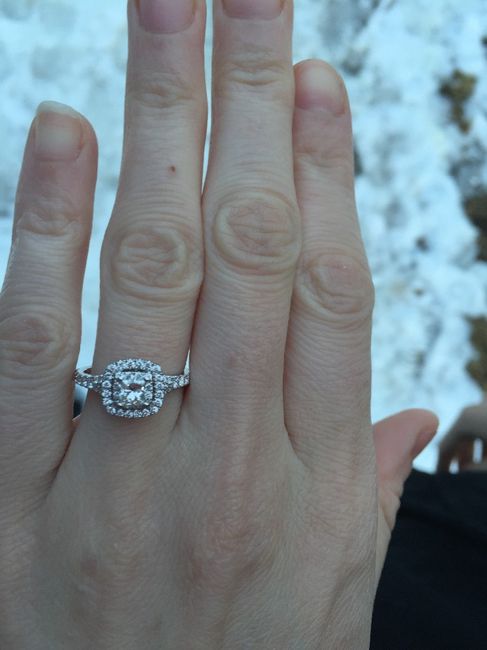 Picture of ring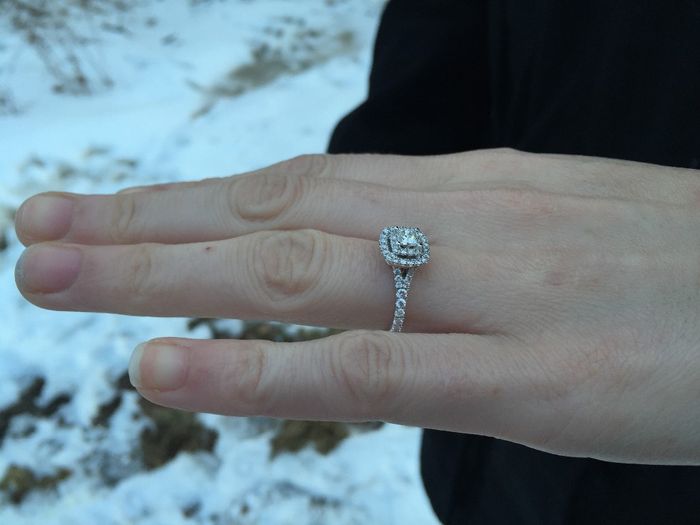 Collage of the night