Post content has been hidden
To unblock this content, please click here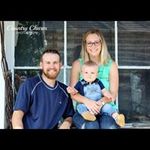 Curious
June 2019 Ontario
How much alcohol
We are doing a toonie bar.
We have 130 guests.
How much beer/liquor would you buy?
Latest activity by Jennifer, on March 21, 2018 at 17:13
Super

August 2018 Alberta

Have you checked out any liquor planner/calculators? We're using this one from Costco. There's different ones online too. How long is your party? We're also doing a toonie bar with wine on the tables. We're going to give our guests some drinks on us after the ceremony so we would add that on top of what the planner says. Our friends and family like to have a good time so I think we'll buy extra and just return anything that's unopened.
Groups
WeddingWire Article Topics