What are you doing to modernize and personalize your wedding ceremony?
Are there any special elements you're adding or traditions you're definitely tweaking (or skipping completely)? I love hearing all about how people are putting their own spin on things!
Glow Stick Unity Ceremony: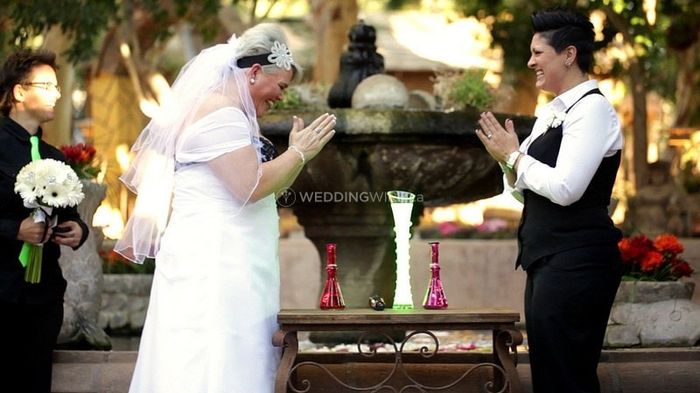 Photo from Phillippe Mariages FSEV Weddings in Mirabel
Need some ceremony ideas or inspiration? Check out 5 Ways to Symbolize Your Marriage ,
6 Ways to Shake Up Your Wedding Processional , and 8 Ways to Personalize Your Marriage .