I've seen various styles of guest books used as a wall hanging from wooden decor to canvas. I like the idea of repurposing guestbooks to home decor for newlywed but I am not sure how long I would realistically have this displayed. I would like to print one of our engagement photos.
Example - Canvas Guest Book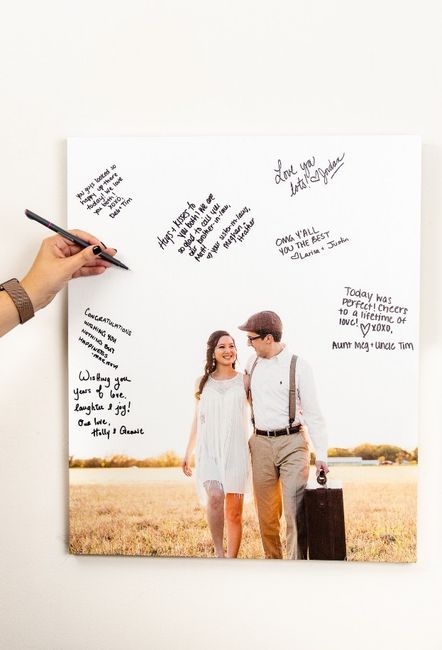 Recently, I came across an interactive guestbook from Indigo - instead of writing a message with your name, they ask questions "where should the couple travel" to "movie recommendations". Having a book is practical for storage and I think we would like reading these answers. https://www.chapters.indigo.ca/en-ca/paper/interactive-wedding-guestbook/868700000153-item.html
Feel free to share the guestbook route you are choosing. Help me decide between canvas and interactive book!