Hey wonderful community!
HAPPY SAINT PATRICK'S DAY!!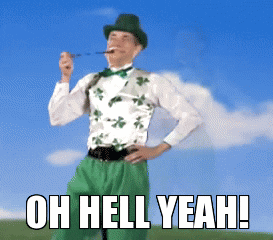 As Canada has so many origins' Saint Paddy's is an amazing day to celebrate! 15% of Canada's population has full or partial Irish descent.

Do you?
I personally don't but I lived 1 year in Ireland and since then became involved in the Irish community in Montreal and ever since Saint Patrick has become an important day for me.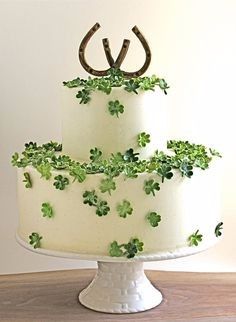 So today, to stay on the topic of weddings, I suggest that we create discussions with wedding inspirations in green!!
If you're wondering what kind of discussions you could create... here are a few ideas:
- Irish wedding or Saint Patrick's day wedding ideas
- Green centerpieces
- Green flowers
- Green wedding cakes and dessert tables
- Irish wedding traditions and fun facts
- Green wedding favours
Share your pictures!!
What will we do with this later? We'll share these ideas with the people who are getting married in green or with irish traditions!

Are you ready?
Here's more discussions on the subject for the day:
Tradition: Irish Blessing Stones
Scottish hand fasting
Will you include Irish traditions into your wedding?
Celtic engagement rings
4 + 1 Saint Patrick's Day Wedding Inspirations
I hope you will enjoy this wonderful day! It truly is a community day for everyone, to celebrate and enjoy the (normally) upcoming spring!! Happy Saint Patrick's everyone!!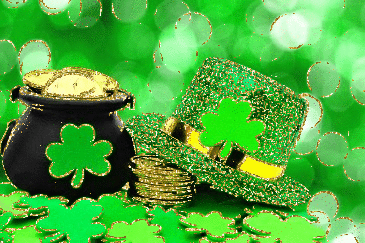 Images: Giphy.com