I was waiting until December to see what kind of sparkly shoes I could find for my wedding because I thought that there would be a lot more options - but alas I have come up a little short!
These are my ideal wedding shoes inspiration:
Short Heel with Peep toe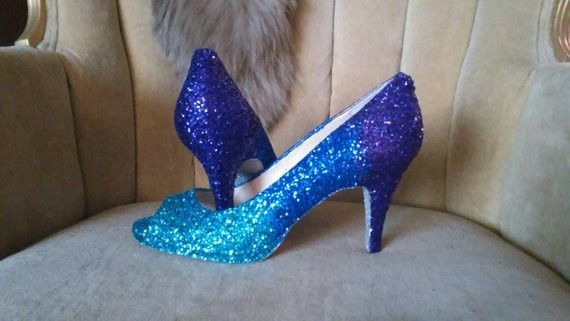 Tall heel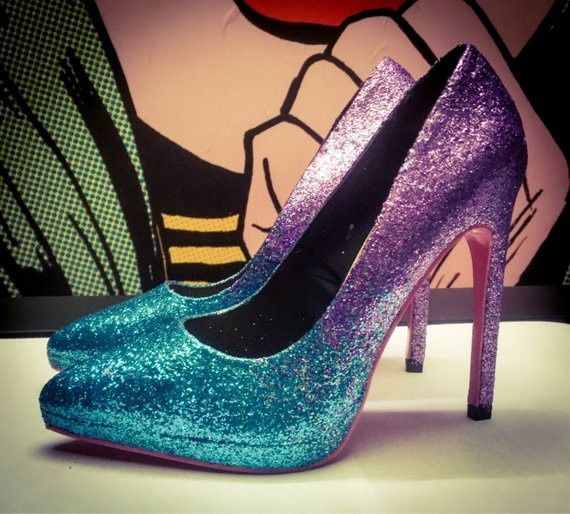 Wedge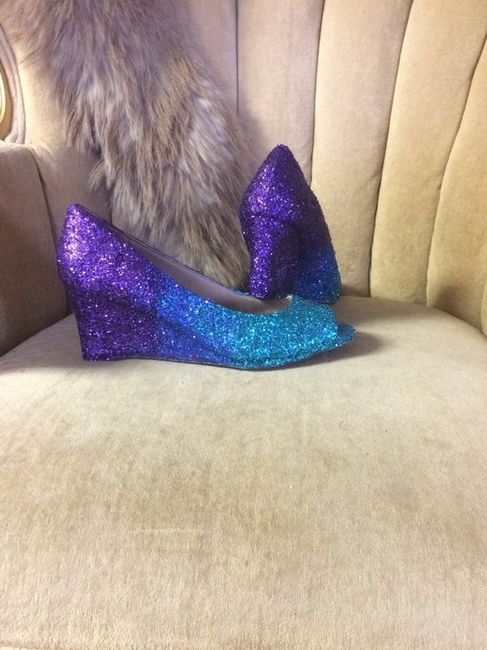 Now, I have been able to find them on etsy but I am so hesitant to spend upwards of $80 on shoes that may or not be what I want or they may not fit right!
Has anybody DIY'd their own glitter shoes?? Any help would be much appreciated as I plan on trying to DIY my own wedge shoes into glitter shoes for the wedding! (Yes, I have checked out Google and seen some vidoes on how to do it myself but I want to know if you have any tricks that went really well!) Thanks!
P.S. If you know of any stores that you have seen ombre heels like this - let me know where!