**This is just a rant because I'm feeling extra salty about the female experience in a patriarchal world today and I'm finding myself being even less tactful than usual in the comments about wedding traditions/etiquette. Feel free to completely ignore if not in the mood for a rant. But if you are in a similar angsty mood, please add your own gripes with wedding traditions/society at large haha.**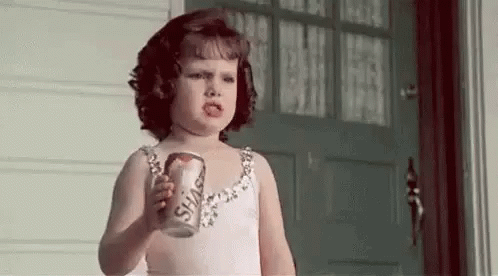 Is anyone else really tired of fighting against the social pressure and traditions of the wedding industry / patriarchy in general - Every. Single. Day? I'm not even planning a wedding right now and I'm so exhausted lol. One of the things I'm really dreading about when we finally start re-planning our postponed reception is that I'm going to have to throw myself back into the middle of these topics in my every day life.
I guess I'll sort of go into my experiences surrounding weddings/marriage that I found myself having to explain/defend most often when planning the first time around and I would like to avoid in the future, but I'm not optimistic lol. I'm really interested to hear from others if they've had similar issues and how they feel about all of it.
1) People assuming that I've always wanted a traditional wedding and have dreamed of my dress/wedding day "since I was a little girl".
It wasn't really an issue until we had to postpone our reception due to covid and we had a small 10 person ceremony. So many people were writing to us saying congratulations but they were so sorry our plans were ruined because I must have been dreaming about this day my whole life. And it was almost always directed just at me and not at my husband. In reality, my husband is the one who wanted a wedding and had more of a traditional idea of what it would look like. I wanted to elope and I'm actually very happy with our tiny ceremony!
2) People volunteering themselves to plan me a bridal shower or bachelorette and being upset when I said I didn't want one. Also people seeming to take person offence to me rejecting other wedding traditions like bouquets, garters, bridal parties, etc.
Can we please just stop assuming people want these events/traditions? And please don't be offended when someone tells you they don't want one of these things - it's not about you. You throw as many bridal showers as you want for your other friends, just let me and my introvert self stay at home with my cat.
3) Receiving cards after the wedding addressed to "Mr. and Mrs. husband's last name".
Fortunately we didn't receive that many cards because we didn't have a reception, so this only happened a handful of times. But every time it was like a punch to the gut. Most people asked me beforehand whether I was changing or keeping my last name, which I appreciated to avoid the above situation, but was still annoyed that I was getting the question at all when nobody asked my husband whether he was changing his name. The best wording about this we received was from one of my husband's friends who asked "how should I address the card". This was perfect and I appreciated it so so much because it made absolutely no assumptions and was open to any answer. I highly recommend asking the question this way if you don't know what your friend/family members are planning to do about their last names. Basically I just want to be respected as a whole person who is treated fully equally to my husband. But alas that is clearly too much to ask for as a lowly woman /s.
Anyway those are the main ones that come to mind today and I think I've ranted more than enough already lol. Please sound off in the comments

Edit: I want to add that if you love any of these traditions and if you want to have the most traditional wedding in the world, I fully support that. You do whatever makes you and your partner happy! I just don't like how assumptions are made about weddings/marriage in general and primarily directed at women.