Just wanted to share some of my weekend projects. Its finally nice enough out to spray paint!
I finished painting the large picture frame, which will be the seating chart, the small picture frame, which will be our menu, the oval frame (from good ol' ikea!) which will be our welcome sign, and our ADORABLE mailbox which will be for the cards

Also painted the table number frames, and did all the chalkboards up as well! Managed to do the table numbers too and pretty happy with how they turned out. Will probably tackle the chalk art for the welcome sign this weekend just to get it done and packed away.
I should probably figure out how we're doing the seating chart. currently has those vines to clip the tables to. Not sure if we're keeping that or trying something else.
yay yay yay!!!!
frames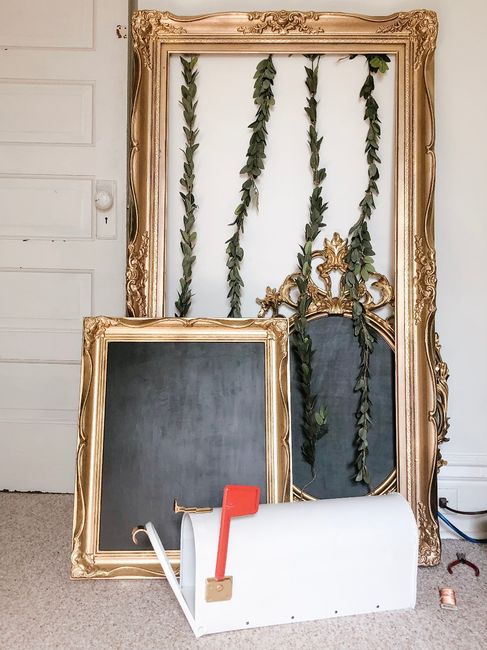 numbers