Post content has been hidden
To unblock this content, please click here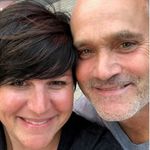 Newbie
October 2023 Ontario
Daytime Cocktail Reception
Hello, we are planning an afternoon reception with an open bar and hors d'oeuvres. Our wedding is at the end of October, so we'll be in full fall mode. We are doing a first look and photography before the ceremony, which starts at 2 pm and the reception will follow, ending by 6 pm. Our wedding coordinator has suggested that this is a nice way to be able engage with our guests throughput the afternoon. Just looking hear from other couples who are with planning something similar or have already had a similar event. Just curious about the length time, time of day, feedback from guests, vibe, etc. Thanks! 😊
Latest activity by Michelle, on July 25, 2023 at 10:06
Newbie

October 2023 Ontario

View quoted message

Thank you, Hank. I agree that we will need something to keep our guests engaged.

Featured

September 2021 Ontario

I would suggest you add activities like a photo booth to engage people during the four hours. Without a formal dinner service, it's a lot of time to pass without a sit down structure.

I also agree that, if budget permits, a band would be more fun in this instance than a DJ for music.

Featured

August 2022 Ontario

View quoted message

Oh that's awesome! Yea you might be surprised how much people get into it, I know we were. It's just such a happy occasion and with the food and drinks flowing and background music, it will be fun!

Newbie

October 2023 Ontario

View quoted message

Oh, good to know about the music. I'm not sure if anyone will be in the mood to dance since it's an afternoon affair, but we're open to the possibility. We are doing a first dance after the ceremony so we'll see what happens. Some of our friends are already planning to get a hotel nearby for the night so there are some who will be having some drinks, which always gets people in the mood to dance. There's only about 3.5 hours of food, booze and music, but we figure that will be perfect for those who want to continue drinking and eating somewhere else or those who would prefer to go home and still have a bit of an evening at home. I like the idea of a band. We're big music fans so we have a full playlist of music that we're having someone manage for us. They are bringing a sound system along as well.

Featured

August 2022 Ontario

View quoted message

Yes the tarts worked out nicely and you can display them in such a cute way too Similar to your donuts! so cute and easy to take and manage.

So for music we actually hired a band, it was a lady on vocals and a guy on guitar. For the space we thought a full piece band would be too much so we went with a duet. Soft acoustic music played while guests entered (cocktail hour) and then they had a playlist going during dinner while they ate with us (songs we previous selected and they put together on their own system) then after dinner they played a lot of dance/higher energy songs - worked out well as I was nervous with a small group it would be odd/low energy but everyone came ready to party.

Newbie

October 2023 Ontario

View quoted message

Thank you! And I agree about changing up the traditions. I love the idea of different flavoured tarts in lieu of a cake. A smaller group of 25 is a nice number for dinner as well. How did you handle the music for dancing? DJ or just a playlist?

Featured

August 2022 Ontario

View quoted message

That's so cool and totally not traditional, I love it! That sounds like plenty of food and lots of tasty options! We had a charcuterie board as well, such a hit and safe bet for guests that are picky.

My husband and I also did a little non traditional, we had guests arrive at our reception venue (which was a "party room" in a fancy condo with a terrace) at 5pm, did cocktail hour and appetizers then dinner at 7pm and dancing. We also did not have a cake, just different flavoured tarts (lemon, fresh fruit, chocolate, strawberry rhubarb) along with coffee and tea; good food and plenty of it was also important to us. We also had a smaller guest count, 25 people.

Sounds like a really beautiful, intimate wedding day, love that instead of doing all of the traditional things and having a million guests there haha.

Newbie

October 2023 Ontario

View quoted message

Thank you! We are expecting approximately 55 guests. The nice thing about our venue is that they have a menu of appetizers to choose from and they will recommend how many we need based on our final head-count. Takes the guess work out of it. We do want to ensure that there's plenty of food so everyone can indulge. We both agree that food is a really important part of the day. It's a second wedding for each of us so we wanted to do something less traditional but still fun and engaging. They have great appetizer options. So far we are looking at the following menu: veggie tray, fresh fruit tray, charcuterie board, mini samosas, spring rolls, bruschetta with feta on artisan bread, gourmet pizza (I have been assured that it is with gourmet toppings and cut into smaller squares), and a warm pretzel bar. Desserts will be simple: cheesecake and warm mini donuts. There will be no wedding cake though. After the reception, we (the groom and I) plan to go out for a late dinner for two in a nice restaurant (in our wedding attire) before heading to our hotel for the night.

Featured

August 2022 Ontario

That's perfect, sounds sweet. I love the shorter time frame, it's different but really appreciate that you are doing open bar and some snacks, I think that's nice for your guests. Just curious, is it a larger guest list or smaller count?

Newbie

October 2023 Ontario

View quoted message

Thank you for your feedback! Yes, we have let people know on the invites: "Cocktails & hors d'oeuvres will be served following the ceremony." And on the back of the invite, we have details about the reception and accommodations for those coming from out of town. In the reception section we are very clear about what to expect:

"There will be no formal sit-down dinner. Instead, we've chosen to play


music and serve hors d'oeuvres throughout the afternoon. Drinks are on us,

and dancing is definitely encouraged. We will be staying until 6 pm, and we

hope you will be too."

Featured

August 2022 Ontario

This sounds like a really nice, sweet schedule! Have your guests been made aware that it is strictly hors d'oeuvres and not dinner service? that is the only thing I could think of that might be in question.
Groups
WeddingWire Article Topics