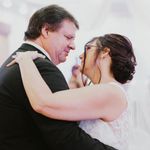 Curious
September 2019 Manitoba
Cuba Hotels
We're looking at going to Varadero for our honeymoon. We've never been to Cuba before and have no idea what to expect from the hotels. We're thinking of either Grand Memories or Melia Antillas. Has anyone been to either of these hotels? We don't know which one to choose.
Latest activity by Michelle, on July 1, 2019 at 13:46
Curious

September 2019 Manitoba

View quoted message

I think we've decided on Sol Palmeras after reading all the reviews. There were mostly very positive comments.

I LOVE Cuba.. I am more of a Santa Maria person, but it is beautiful there. I haven't been to either of those but I have been to a Grand Memories in Cuba and it was very nice, just massive so it depends what you're looking for. Melia's are great everywhere I have heard and I think they are all adults only.

Hello,

I would recommend Grand Memories, I have been there a few times and the staff, entertainment crew and beach is stunning.

My only suggestion would be to bring some Nutella, or snacks on your honeymoon as Cuba does not have the greatest food. If you are ok with eating all carbs, like Pasta, Rice, Potatoes then you will be fine, but when getting into beef, chicken you may not be the biggest fan.

On the other hand, drinks and beach are to die for! I am sure you will have a blast!!

I have not been to either of those hotels but have been to Cuba. It's beautiful and the ppl are very friendly. Just as the others have stated check out reviews.


Master

October 2019 Ontario

I have not been to either one of those hotels, but I have been to Iberostar in Varadaro and it was beautiful.

Look into Trip Advisors. Read lots of reviews, all the good and bad. Just keep in mind when people leave bad reviews its because they just want to complain about something lol.

With Cuba, the food is not the greatest, but you just have to make the best of it. Bring peanut butter for breakfast, hot sauce and ketchup for dinner. It makes things a little better !

I went to Cuba many moons ago (I think probably ****ish) and I got sick there. I did not stay in Varadero but rather Cayo Coco (one of cuba's Islands).

I think as long as you do your research and your expectations are lower, you'll be fine. I'm not sure about Varadero but the beach in Cayo Coco was out of this world. It was the only trip I've been on that I never went to the pool once. Every day I was at the beach.

the food and drinks will be lesser quality than say Mexico or the Dominican. Knowing what I know now I would bring quite a bit Imodium. Not sure if it still exists but I had to get some vaccinations before I went so check with your doctor about those.

i use tripadvisor to review resorts before I book them. As I don't know Cuba well enough, definitely check the reviews on each of the resorts you're interested in and it'll give you a better idea on which might be best for you.

Master

August 2019 Ontario

If I recall, I think I went to the Melia Antillias several years ago and it was OKAY. It's Cuba so it was good for Cuba. The rooms were clean, the food was decent, the pool was nice, and it was overall a nice trip. Nothing special tho.

Featured

August 2017 Ontario

I personally haven't heard of these hotels. Reviews can say much of what other guests stay are from their trip. It could help to make your decision firm on which hotel is to stay.

Related articles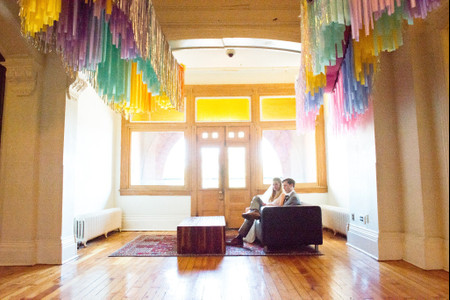 Groups
WeddingWire Article Topics