Post content has been hidden
To unblock this content, please click here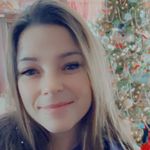 Newbie
February 2024 Ontario
Couples getting married on July 15, 2023 in Ontario
Hello 2023 Brides !
Are you guys already planning your wedding like i am?
Latest activity by Michelle, on June 30, 2023 at 10:37
Hello!

Is anyone else freaking out about the wildfire smoke or is it just me?

Two months away!!

We are getting married in Barrie. Holding our ceremony at a local church then going to the Maclaren art centre for reception.

All the big things are all planned. now just finalizing the details of the day like the schedule.

cant wait!

View quoted message

I totally feel you! There's so much planning to do and all the family comments that I could live without. Ugh.
I started freaking out about two weeks ago when I realized there was less than 4 months left. I'm doing all the flowers and decoration, and most of the planning! Haven't slept well in the past few days. I've tried meditating or keeping busy but my mind always goes back to tiny little details for our big day! As much as I can't wait to marry my best friend, sometimes I can't wait for July 16th haha!


Beginner

July 2023 Ontario

LADIES WE ARE ABOUT 134 DAYS AWAY FROM OUR BIG DAY!!!!!!!!!!!!

How is everyone feeling? How is the planning process going for you?

I'm a little stressed out still & can't wait for this day to arrive so we can stop the "planning" process.

I've tried "living in the moment", but too many things have just been going on during this process that I just want all these weekly wedding meetings hosted by my sister I barely talk to to end. I just want to get married, move in with my FH & start our own lives away from the family drama.

View quoted message

I totally understand where you are coming from.

Finances can be tough
I know for me & my fiancée, I am on month-to-month contract & my fiancé is on seasonal work, so house buying & future planning is a bit complex at the moment because we cannot get approved for a mortgage.
Thankfully, both parents are willing to pitch in, where need be.

I wish you all the best

Hello & Congrats wedding twins!!!

I'm sorry if this seems like a stress session, but I just need to vent out in frustration.

We're about 8 months away from the day we say "I DO!". Is anyone panicking as much as I am. I mean- Dress, venue & church are all booked. MY side guest list is all done, but waiting for my fiance to finalize his list. I would love for my mother in-law to be involved because she has no daughters, so I would love her to help with the planning. The situation is, my brother in-law has moved back in to their house with the family & now that my brother in-law to be, expecting wife & their 2 sons moved in, my mother in-law to be is stressed out. She is too preoccupied & exhausted with them, she can't help out as much as she'd like to.

The OTHER drama is on my side. I have 2 older sisters. One I have already asked to be my maid of honour, she lives about 14 hours away in New Brunswick. My older sister, whom I live under the same roof, we are not on speaking terms. Yet, I hear from my mom how much she is planning "behind my back" with my mom & won't consult me. I don't feel I should approach her because she is the eldest & she should lead by example< I've TRIED to say "Hi, good morning, how are you?" to her, but she just gives me dirty looks. I also don't like the fact that all my grandparents have passed on & I am SUPER close with one of my great-uncles, but with his health, unsure if he will attend. THESE 2 FACTORS ARE CRUSHING ME :'(

ALL I want to do is marry my best friend, but there's been so much drama & my family also thinks my attitude has changed to more of a "B___" since being engaged.

I didn't even have the whole "say yes to the dress" moment at the bridal store. I was hesitant in store, so I went home to think about it. Only to find out my dad had already put the deposit on the PANTS.
I mean I KNEW it was the outfit I wanted, but I felt like I couldn't commit. Now after the face, I can't figure out if it's at all necessary JUST to go back to the store & do the "say yes to the dress" photo. Not like I can post it anyways, my fiance might see the sign & know what I've been up to.......

Hello and mutual congrats! Yes I'm starting now as I see there is so much I don;t know lol By seeing everyone's posts I'm learning a lot. Thank you all and feel free to share ideas and tips , it's our fist wedding and I haven't been to weddings to know by example xo all

Featured

September 2021 Ontario

View quoted message

Hahaha, yeah &dollar;150 for just the entree would be overkill. But your pricing sounds more or less in line with what we have. Usually just the three course meal here will cost between &dollar;45-&dollar;75 depending on your entree choice (ranging from chicken supreme on the low end to rack of lamb on the high). It's the open bar that really jumps the price towards &dollar;150 since it easily adds &dollar;40-&dollar;60 to your cost.

Curious

July 2022 Ontario

View quoted message

Ohhh you're talking hors d'oeuvres + main meal + late night menu for &dollar;150. That makes more sense. I was envisioning just the main meal at &dollar;150 and was blown away. In Thunder Bay your "traditional" wedding doesn't really do hors d'oeuvres or really even a cocktail hour (that I've seen anyway). There is often a break during photos where guests can do whatever they want before the reception. As for late night, I have seen that before but it usually isn't anything fancy. We will probably skip both honestly but mostly for budgetary reasons as both would be fun to have!

As for the &dollar;55 meal it's actually pretty extensive! The &dollar;55 buffets are thematic and include lots of options. The &dollar;55 sit down is your typical meal with soup and salad and dessert as well as coffee and tea. But I'm going off the menu at the new Marriott at our marina/waterfront.

Featured

September 2021 Ontario

View quoted message

I'm sure GTA prices are higher but once you factor in hors d'oeuvres for cocktail hour (usually 5 pieces per person), a 3-4 course meal, sometimes a late night snack bar, and an open bar, it comes out to being around &dollar;150 after tax and gratuity. You also can't compare wedding hall prices to your typical sit down meal at a restaurant. A steak dinner will be marked up by almost double at a wedding hall compared to what you would pay at a typical steak house.

I'd also be really curious as to what you get for &dollar;55 a head at a wedding in Thunder Bay. One thing is for sure about the GTA, you get much more variety to choose from due to a diverse population. There are even major differences between choices on the outskirts of the GTA like Ajax or Oshawa vs Toronto or Markham.

Curious

July 2022 Ontario

View quoted message

&dollar;150 for a sit-down meal? Yikes! I don't know if it's just because I'm "way up north" (Thunder Bay, ON) or not, but our most expensive sit-down dinners, at least the ones I've seen thus far, cost around &dollar;55 a head before tax and gratuity! I think it would be interesting to start a thread on these boards about average price in different Canadian cities to see the differences in meal costs!


Side note: I'm not a 2023 bride lol. We are planning our wedding for 2022 and it's feeling like I've started too early (when in reality I know I haven't even though people keep telling me "you have lots of time.") But honestly, I don't think it's ever too early if you're engaged! Especially if you want to do a bunch of DIYs... those things take up a lot of time on top of the time research and budgeting takes!


Newbie

February 2024 Ontario

View quoted message

Thank you so much for the advice.. yea it is really tough right now... we have a number of 138 ... we cut our list already from 186. We only just got engaged December 12. But we do have a lot of other things on the go too. I really appreciate the advice (:

Featured

September 2021 Ontario

View quoted message

So the great thing is, you have time. 29 months is a great amount of time to save for a wedding.

I would definitely NOT book anything until you establish a budget. Make sure the budget is attainable and don't push it so hard in case there are road bumps along the way (ie one of you are out of work). Since you're saving towards it, find a number that won't mess with your daily living expenses.

Then make the wedding work around your budget, not the other way. A traditional sit down dinner will be &dollar;150 on average. Add more for fancier venues and menus, minus if you're willing to do away with certain things like an open bar or less courses. Or you can have daytime functions, cocktail parties, brunch, etc. If you can't afford to host 200 people, don't host 200 people. Costs can easily balloon up if you aren't strict with your numbers.

Good luck!

Newbie

February 2024 Ontario

View quoted message

For the most part ... we have an idea of what we want... but can't put any money down just yet until we get our finances in order. It's hard for us to pick a budget tho, because I've never been married before, so this is all new to me 😂

Featured

September 2021 Ontario

Certainly doesn't hurt to start early. Are you in the brainstorming stage or do you already have some things set?
Groups
WeddingWire Article Topics