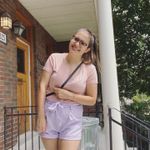 Latest activity by Maggnard-Smanta, on April 5, 2022 at 09:57
View quoted message

My condoleances. So sorry for your lost. Sending you all the love and hugs. You are amazing!

Try doing a spa day before your wedding with your FH or something relax.

Your wedding day is going to be amazing! You got this girlTake care ❤❤❤

View quoted message

Hey ,

it's going pretty good . when will finished sending all our invitations this week . we have a lot of things already done . but i do agree there is always something to do when you thing your finished . we are both getting stresssed for the big day . ( to the point we're we both feel we should of done something small & private , but i guess it too late lol ) i am excited i think it's gonna be great but i am soo nervous i feel like crying most of the time .. &nit feels harder & more emotional since both my parents passed away !! so yeah .. i hope everyone is have a good time tho . 🥂🥂

Hey ladies,

How are things going for everyone? Hope things are going well for you all.

Almost 3 months to go.

We sent out our wedding invites online and ordered the paper invites too recently.

I was having a hard time finding wedding shoes that wouldn't break the bank lol, but ordered a nice pair yesterday. My wedding dress arrived and going for my 2nd fitting next week. Bridal party attire has been ordered for the majority.

We haven't booked our honeymoon yet... Still looking...

The whole planning is becoming a bit draining at this point. I feel like whenever we think we're done with something. There's something else coming up. Some of our vendors started to recontact us for more details. I'm looking forward to the scheduling of the day.

Waiting for the big day!

View quoted message

Hey Sofia. I do agree with you on the uncertainty of everything right now. We are takimg it one day at a time. Slowly things are falling into place. We took a wedding planner/day coordinator for the wedding day to help us deal with all the vendors. Good thing is that most of our vendors know each other/have worked together more than once so it's reassuring for us. I'm trying to stay positive and hopeful, but it does get overwhelming at times!

Sorry to hear that you had to change your date, but glad that you found a new date. That's the most important.

You got this! Ça va bien aller 🌈😷❤

View quoted message

Hey !!

we changed our date for the 16th. i am in montreal

too . the planing is good i think we are 40% done lol . but like you said with allthe restriction and things doing on its hard to stay motivated . it is stressful and a lot of insertenty .. how about you ?

View quoted message

Hey! Wow a destination wedding sounds really beautiful! I can understand his hesitance with the whole pandeminc situation, but does your destination wedding have COVID-19 assurances or something? Do you have a plan B? I'm still not so sure how things will turn out for weddings in Summer 2022, but you never know. Things can change!

Have you tried calling the Plaza de la Jamaique? They could help you figure things out...

For me right now, my fiancé is like you super excited and hopeful, I'm a bit more hesitant at times and still want to wait for the next announcements before booking our honeymoon, but I think you should keep planning the things you can plan until your wedding day. I do understand that it can be hard if you do go throught with the destination wedding.

So happy you found your dress! It's ok to be in advance

You got this girl!

View quoted message

Hi,

How are you and the wedding planning going so far? For the last weeks, here in Montreal, they announced new restrictions... Still planning but going with the flow! Our vendors so far are flexible so it helps... Still uncertain on how things will play out in the next months...

View quoted message

Yeah i could understand why he is hesitent .me too it took me awile to convince him. what we do when we look for venue . we ask what are they cancelation policys and what happend if covid hits again hard. some of them have said they pay back full and others say they dont give refound but they ok with changing the day without us loosing any money. maybe younguys could ask that too and see . maybe it will reasure you and your fiance

Beginner

June 2022 Quebec

We are thinking of getting married on either June 26 or July 20, 2022. Are very seriously considering Plaza de la Jamaique. My fiancé is dragging his heels about booking anything; he is still spooked my COVID and thinks it is crazy to start putting deposits down on things that will happen a year from now. I am trying to explain to him that that is how far out you have to do it! However, I bought my dress in November 2020 sooooo ya... lol

Dancing is also a really big part of what we want our wedding to be and our potential venue will be strict about the health measures, which I am fine with but uncertainty is killing this planning process.


Anyone else having a hard time getting their fiance to get going?

View quoted message

Oh thats amazing !! congrats , hope all goes well

Frequent user

July 2021 Quebec

Congratulations! My fiance and I are getting married this Saturday so we are 3 days away and super excited! If you are looking for a venue in Montreal, The Renaissance on Henri-Bourassa is an amazing hall, you should check them out and talk to Peter


Happy planning!

View quoted message

Wow thats great . we got engaged two years ago but really decided on getting married in 2022 last year . i am super excited but so nervous i never tought i would be doing that . we are looking for a venue to book. and once that is done i feel like everything will go smoothly . we have aleady a list of people we want to invite ansd we already told some of our frinds and family that we planed to gettwr married and july next year. so yeah .

Hi!

Haha funny right!? So many couples getting married so I'm not surprised that we wouldn't be the only ones getting married July 15th 2022. Fridays and Saturdays are popular.

The planning is going well. Honestly, I think I am a bit too in advance, but that's just how I am. We got engaged in December 2020 and by January had already booked our venue, DJ and photographer/videographer (keeping these same two ones as the proposal). Entertainement is also booked!

Right now I am looking at wedding dresses and bridesmaids dresses. Super excited. I'm happy that my fiancé planned his proposal in December. We really have time to sink everything thing with a 1 year and a half engagement.

On the other hand, I am really impatient for the big day! Tomorrow is THE ONE YEAR COUNTDOWN! YOUPI!

I'm assuming things will go suuuuuuuuuuppppper fast by January 2022!

How about you?
Groups
WeddingWire Article Topics