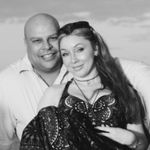 Concerned about effects of pandemic on upcoming wedding?
Lynne, on March 15, 2020 at 18:12

Posted in Before the wedding 53
Is anyone getting married soon and concerned about the Coronavirus pandemic?
Is anyone getting married soon and concerned about the Coronavirus pandemic?

Show all
Newbie

August 2020 Nova Scotia

Its not great. My wedding is April 4th and ive been talking to close family about weither to postpone or wait and see but i said to my officiant we will be doing a quick ceremony and signing on the 4th with gloves maasks or even hazmat suits lol but my anniversary will be April 4th. Just because im so picky on dates. And i have everything paid for.

Frequent user

April 2021 Ontario

View quoted message

Same Sara! Also April 4. When do you think you'll postpone until?

Newbie

September 2020 Ontario

View quoted message

Same here, wedding in September. Keeping the same mentality, if things don't improve by May or June we'll make the wedding waaaay smaller and celebrate the one year anniversary in 2021. Mostly worried about our elder relatives. I hope the few vendors we have booked will be ok with changing things a bit!


Devoted

September 2020 Alberta

Ours is on Sept 2020. Still pretty far out but FH and I decided to give it until May, if things dont improve we are going to elope on our date with about 20-30 guests, and then hold the reception party sometime in 2021..

Master

October 2020 New Brunswick

Ours shouldn't be impacted, but I feel for all the couples who are stressing out right now either not knowing or scrambling to change their plans.


My fiance and I talked last night about what date we would determine as our cut off date if this were to continue for several months, and it helped to have a game plan even if we hope we don't need one.

Curious

April 2024 Ontario

View quoted message

Right now we're at 130 RSVP yes and 40 still TBD...

Beginner

September 2020 Ontario

My weddings April 4..... I'm going to be calling vendors to try and postpone. This sucks so much 😓

Beginner

August 2020 Ontario

My fiancé and I are set to get married on April 18 and we are extremely torn as to whether we should move our wedding. Our venue says they have no intention of closing, however if the government mandates it we won't have a choice.


We don't have really any family coming in from out of country with the exception of 2 people so we are extremely torn. We are planning on visiting our venue tomorrow to see what potential dates they have in the upcoming months.
Anybody have any advise??

Newbie

November 2022 Saskatchewan

We've decided to postpone our wedding that was to take place on April 4th after discussions with vendors. They have been great and we will reschedule at a later date. We still plan to legally get married with our parents and witnesses the original day as we want that as our wedding and anniversary date. A years worth of planning only to have to start all over again!

Beginner

June 2020 Saskatchewan

I am to get married in 12 days and all I do is cry about it. I'm so scared

Frequent user

September 2020 Ontario

I am concerned and don't know what to do at this time. We are less then two months from now.

Expert

February 2020 Ontario

View quoted message

Thank you! We are definitely planning on using our voucher for a honeymoon down the line. Hope everything clears up by the time your wedding comes around!

View quoted message

Oh Madisyn I'm so sorry to hear that. 😢 I really wish you the best and hope you can eventually go on an amazing honeymoon. xx

Expert

February 2020 Ontario

We just had to cancel our destination wedding that was set for April 11th. I'm absolutely devastated. My mother and MOH are planning a small wedding for us in my hometown, but I'm so sad that I won't get my dream wedding that I've spent over a year planning.

Devoted

August 2020 Saskatchewan

I'm not overly worried. Our wedding is in August, so we are hoping that things calm down. With all of the cancellations throughout the world with events though, we should start seeing a decline in cases. They say that the virus cant live in temperatures above 27 degrees so I'm just waiting for the warmer weather.


I hope that things work for your wedding Briana. It's only a two week quarantine so maybe things will have calmed down enough by then that your wedding isnt affected that much.

View quoted message

Yeah, exactly! Are you having a big wedding (approximately how many guests)?

Curious

April 2024 Ontario

View quoted message

It's nice that your fiancé isn't worrying too much, I find when others are worrying with you it just makes it worse. Wishing you luck & hang in there! 💕💪🏻

View quoted message

No I don't have a Plan B. My fiancé says not to worry too much about it because our wedding date is two months away, but I can't help it because this thing is either going to get better or worse. I was speaking with my aunt who is in Boston this afternoon and she said that the churches there cancelled all masses. They are still doing baptisms, funerals and weddings but the guests are limited to strictly immediate family. Pretty scary stuff. 😔

Curious

April 2024 Ontario

View quoted message

We luckily don't have many flying, I'm sorry to hear that. I really hope it clears up fast but with all of the cautions and cancellations it's scary to think about it being a long-term thing. Have you started plans in case it cannot take place? I'm not sure if I should start doing that...

View quoted message

Oh I'm so sorry to hear that Briana. Our wedding is scheduled for May 16th so I am also concerned because many guests will be flying in. I hate all these uncertainties. 😔

Curious

April 2024 Ontario

I'm very concerned. My wedding is April 18th and I just heard that the US banned gatherings of more than 50 people. I'm afraid my vendors will cancel and that it won't happen. My fiancé is having to cancel his bachelor party to Vegas. We chose this date for a reason and it will break my heart if it can't happen.
Groups
WeddingWire Article Topics