Hello Beautiful People!

Let us talk about centrepieces ideas and plans for your wedding. What are your plans? What do they look like? DIY centrepieces? Venue provides centrepieces? Why did you choose that centrepiece? What do you like about it?
I DIYed my centrepieces, to keep it simple and inexpensive. I did wine bottles with rose and greenery on a mirror with the table number and tea light cage. I loved how it looked, simple and elegant. I looked for centrepieces ideas online and saw one similar that I made. Wine bottle centrepiece DIY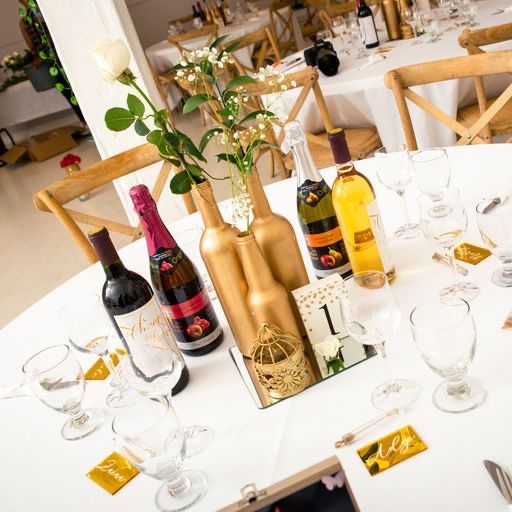 Keep in mind questions to ask yourself if you are still in the process of choosing your centrepieces:
1. Is the centrepiece sturdy?
2. Will your guests be able to talk with the centrepieces on the table?
3. Does it work in the space?
4. How big do you want them and is there enough space?
Show me what your centrepieces looks like!!