Post content has been hidden
To unblock this content, please click here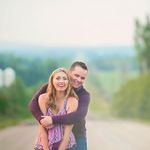 Candy bar or cookie bar?
So I have been really contemplating which idea would work best! My fiancé really loved cookies (like eats two cookies a day as he works on his family farm and his mom always has cookies lol). But candy seems so much more economical. I haven't looked at prices but what does everyone think?! And if you had the option what would you do?
Latest activity by Stacey, on December 12, 2017 at 12:15
Newbie

August 2019 Nova Scotia

I love the idea of a cookie bar and was thinking of doing it as well since I love to bake! I think its cool that the cookie theme has a story! Everyone does candy bars so I'm also leaning towards the cookie idea

Most cookies can be made ahead and frozen - Cool the cookies completely after baking, layer them in air tight containers with waxed paper or parchment paper between the layers of cookies..then you can thaw them out! Most cookies can be frozen for a few months And you could even have the wedding party and parents help bake things too depending on variety wanted and numbers needed!!

Beginner

November 2018 Ontario

We are doing a candy bar with bags so guests can take it home with them. My fiancée and I are huge candy people, I saw candy bars were the jars had a sign that said his favourite and her favourite which I want to do.

You should do cookies since your fiancée loves cookies and get your families to help out by making some.

Frequent user

June 2019 Ontario

I love that cookies tie into you both as a couple and t has meaning! I'm pretty sure you can go to bulk barn and purchase ready made cookies or you may want to try baking your own? There are tons of delicious cookie recipes on the food network website! It is more work but you can find recipes for cookies that have a later expiry date so you can get that done ahead of time

I'm having a candy bar. There will be organza bags with customized tags on them so the candy will act as the wedding favour

Curious

June 2018 Ontario

Cookies! Hands down!
Its a bit different then your typical candy bar!
if you're doing cookies home made its that much more special and cost efficient!

I also second cookies! You can name the cookie-baking "get together" and trap them all into coming into your place muahaha. Seriously though, I think they will be so much better and oersonal, if you want to go the extra mile baking them

Master

September 2017 Ontario

View quoted message

Yes that would be awful!




View quoted message

Yes it should be! Plus it makes my life easier haha don't have to make hundreds of cookies by myself. 😜

Master

September 2017 Ontario

View quoted message

Such an awesome thing for you and your girls to do together! I'm glad I could inspire you.

View quoted message

Yes that's what I was thinking! A lot more from the heart! That's a great idea actually! I'll have to ask some of my girls if they can come over lol. And yes I think his mom is going to make some too 😊

Frequent user

August 2018 Ontario

View quoted message

Sounds more personal too since your fiancé loves them and maybe his mum will bake a few dozen. Cookies freeze well too so you could have a wine night with your bridesmaids and go cookie crazy and keep them frozen until the wedding.

View quoted message

Yes definitely! That's what I was thinking too! A lot of people have candy I noticed

Frequent user

August 2018 Ontario

Cookies! Candy is very nice too but I think cookies are more original

View quoted message

Oh that sounds good! You'll have to most pictures once it's all together on your wedding day and share! Lol

View quoted message

I really hope so! At my bridal shower, people are giving me recipes so I'm hoping that their are some cookie ones I can use lol

Master

September 2017 Ontario

View quoted message

Exactly! It also sounds tasty!




Beginner

August 2018 Ontario

My fh LOVES to bake so he is going to be doing a sweets table both baked goods and home made candy

View quoted message

That's a great idea! i may have thought about it probably later than sooner 😂. Thanks! That way I make a bunch of dough and freeze it and make them close to the date to keep the cookies fresher!

Master

September 2017 Ontario

I think I would personally do cookies as I like them more. You could even make them yourself if you wanted to save a little cash. You could make a bunch of dough ahead of time and just cook them the day of or give them to your caterer to cook.


View quoted message

That is true! Unless my fiancé is around ! He is such a Cookie Monster!! Lol it's such a hard decision!

View quoted message

Yeah I'm so unsure!! I would have them all homemade but every time we go to my fiancé's grandparents house they always send cookies home with us! So if we have a big cookie baking party, I'm sure we could cut costs somehow! Plus I have candy jars but I think I could use them for cookies too, they are both quite similar other than the scoops you use for candy.

View quoted message

Ooohhhh!!! Yes definitely! I would make them all homemade of we were going to do them! And I don't think it would be an issue to have them make cookies! They always make cookies for my fiancé!! It's crazy lol

View quoted message

I actually already ordered my cake! It's a three tier cake! Super excited as it is kind of flashy! I'm thinking maybe we could incorporate the cookies into the midnight snack maybe? Your wedding sounds like an awesome place to be at! I want popcorn!! Lol

Super

October 2017 Ontario

Both would be delicious! I agree that the candy is probably cheaper and easier though and it will last guests a longer time than cookies as well

WeddingWire Admin

May 2015 Maryland

Either sounds great, I'm sure your guests will love them. Candy does sound easier and cheaper though, easier to transport for sure. I think it is worth checking out cookie pricing before you make your choice though.

Devoted

October 2017 Ontario

I did cookies as favours - my vote is cookies!!
And to save costs you could always ask his mom, your mom, grandparents to help make cookies !

Expert

March 2018 Ontario

Cookies would be really cute and you could get them customized with your names or initials! Maybe think about getting a smaller cake and put more of that budget into the cookies?




We are doing popcorn favours because my FH is a big movie guy and he love caramel corn!

Related articles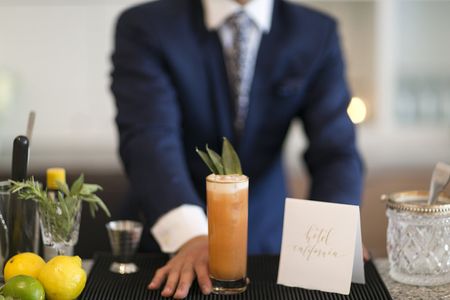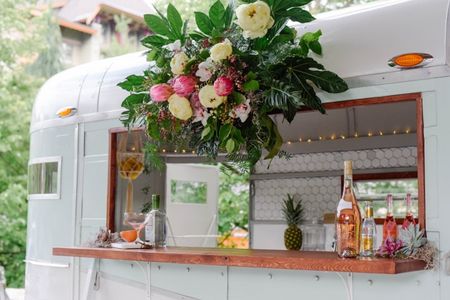 Groups
WeddingWire Article Topics