Post content has been hidden
To unblock this content, please click here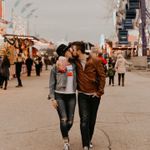 Beginner
October 2022 Ontario
Bar packages
We initially were thinking about doing a $2 bar, so our guests would pay $2 and we would cover the rest. But with the uncertainty of who will drink and who won't and how much they will drink; we are now thinking of making it a cash bar. Has anyone done this or did you pay for the drinks. We need to let our vendor know
Latest activity by Vinod, on August 28, 2020 at 20:01
Every venue has packages you can choose what bar options fits your budget.

Host Bar is limited hours and than charged by the hour depending on much more you feel is needed.

Cash bar is a good choice for your guests coming prepared and nothing on your budget. The only suggestion is to buy 2 tickets each guest as a starting point.

Open Bar is the most expensive given your guests will enjoy the time to drink unlimited and price base depending on food too per cost.

In a matter of combination, Host bar followed by Cash Bar is the best so that you have the package covered for 3-4 hours and then guests that want to continue drinking will do so on their own.


Curious

October 2021 Ontario

The venue we choose has a min bar spend if 3k which is what we plan to do and cash bar after not sure yet. They quoted us 5.6k the average bar consumption. We wouldn't do open bar because not everyone will be drinking and open bar is also $55 pp even if you don't drink

Featured

August 2022 British Columbia

My fiance and I are doing cash bar for our wedding next year. Just because we know that our family (since both sides are Ukrainian) can drink a lot and we don't want that huge bill to pay for.

Master

October 2020 New Brunswick

We're doing a cash bar. Open bars are not common around us and there's no way we could afford to foot the bill for our friends drinking (they're too good at it!).


Some venues will allow you to have table wine, so you could do that as a freebie and have the bar be cash.

Frequent user

October 2021 Ontario

We were deciding between an open bar and a toonie bar. We asked our venue to come up with an approx total for both options based on the average amount of drinks consumed with our guest list. Ultimately we decided on toonie bar, it's more reasonable with our budget, but we are covering the drinks for our wedding party and parents completely. We were very against a cash bar because we took into consideration people traveling to our wedding therefor already paying for hotels, gas money, plus a wedding gift. I've also attended a cash bar wedding and for me it was kind of a let down based on the fact that we traveled over an hour to attend the wedding. If a toonie bar doesn't seem reasonable for your budget I would really consider the drink ticket option, I would do at least 3 drinks per person and cover the cost of the wine on the table as well as non-alcoholic drinks.

Featured

September 2021 Ontario

What if you did drink tickets? Cover the soft drinks and coffee/tea and if you can, the table wine as well. Then pay for 2-3 additional drinks per person (or whatever you can afford) and any additional drinks would be on the guests. Your drink tickets could also be limited to simple drinks like beer and wine, rather than hard liquor to save you costs. If someone wants a fine scotch, they could pay for it themselves. I think that could be a better compromise for the guest experience and your budget compared to a full on cash bar, or even a toonie bar.

Beginner

October 2022 Ontario

View quoted message

Sadly open bar is not in our budget

VIP

September 2020 Ontario

View quoted message

Perhaps it would be safe to go with the open bar if it's in your budget, that way you get peace of mind on top of drink coverage and happy guests.

Beginner

October 2022 Ontario

View quoted message

With our venue it's either cash bar, toonie bar, tickets (which limits your guests to how many they can have) or $45 per person for 5 hours worth of drinking

Beginner

October 2022 Ontario

View quoted message

That's the thing I don't know his extended family (drinkers from non drinkers) and I also don't want to limit people from their alcohol. If it's a toonie bar we'll have to cover the rest and if slot of people are drinking that's like 2000 or more

Curious

December 2022 Ontario

When I was comparing options, I calculated how many drinks the average person would have to drink in order to break even with the open bar pricing. It ended up being around 4-5 I think, so we went with the open bar!

VIP

September 2020 Ontario

We also are doing an open bar because it was included in our package. Honestly, I wasn't sure about doing a cash bar because I wasn't sure how much alcohol and non-alcoholic beverages were going to be. I think if you clarify with your vendor how much cash vs. Toonie vs. Open bars are, you'll be able to make a good decision because you know your guests best!

Beginner

October 2022 Ontario

View quoted message

We will, we intend on putting it on our invitations

We're doing an open bar for our wedding (the cost is included in our package) - it's more cost effective for us anyway as we are inviting close to 350 people.


I agree with Hank, if you are doing a cash bar - let your guests know ahead of time.

Beginner

October 2022 Ontario

View quoted message

Yes soft drinks, coffee and tea will be provided

Featured

September 2021 Ontario

If you're going to have a cash bar, you have to let your guests know beforehand so they can bring the appropriate amount of money.


Are you at least covering soft drinks or coffee and tea for non-drinkers?
Also, expect your guests to give smaller gifts since they're paying for drinks.
Related articles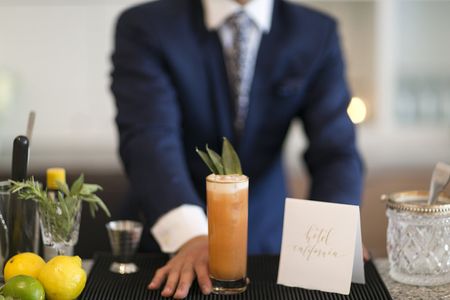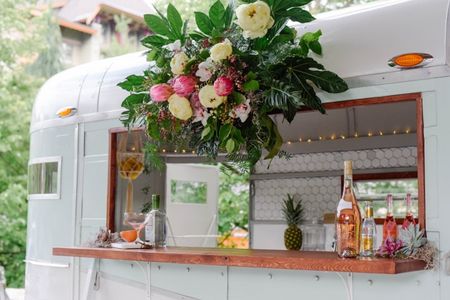 Groups
WeddingWire Article Topics