Yup! I have 5 days till I walk down the aisle (possibly in the rain...) and say I do!! EEEEEEEKKK!!!! lol
Of course before that I HAD to have a bachelorette party with my girls!
First we met up at my house to drop off all of the sleeping stuff (blankets, pillows, snacks, and change of clothes) as that was all I was told in advance! The rest was news to me as we went!
Next stop was going to an axe throwing place! I have not pics as I was busy throwing axe's but trust me - super fun! Especially when you are good at it!! Played some games and had some drinks - not sure why that is allowed but hey, I'm not going to question it! Plus, boy does time fly, we spent about 3 hours there.
From there we went to one of my BM's house where they had set up a whole afternoon of fun! We started with getting some drinks poured in our cups and then dove into doing a "paint nite" where we painted pics that were fall themed: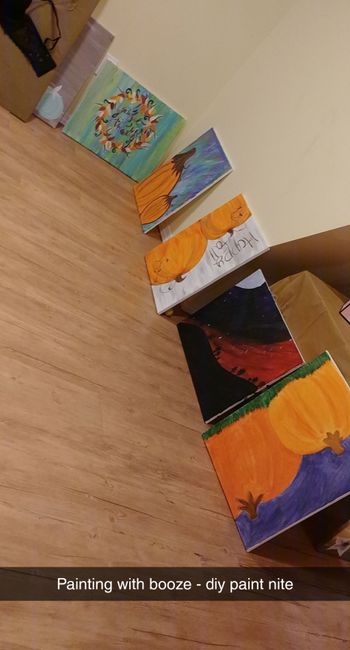 We had some major artists in our group so ignore my pic of two pumpkins on the right... My plan is to add a pumpkin every time we have a kid

Then they got me "all Doll'ed up" (last name will be changed to Doll)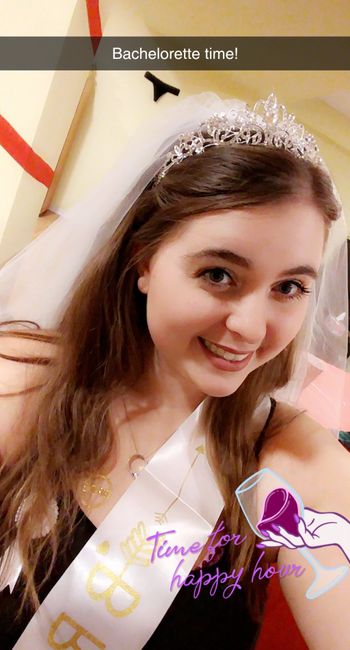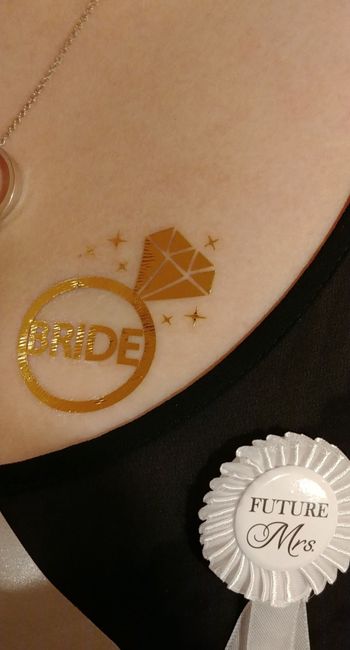 Next we played a few games such as Bra Pong, Battle Shots, and then we had some supper which was my favourite - Spaghetti and Meat sauce!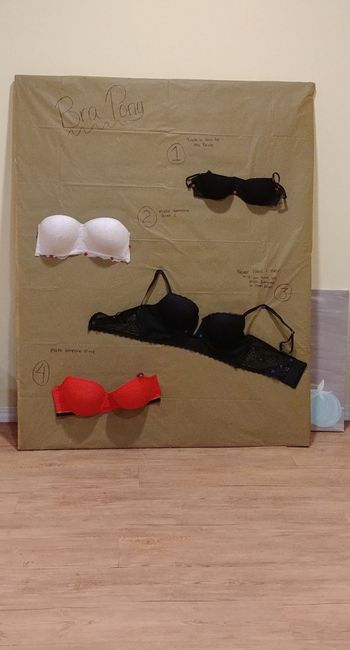 Then some others started arriving and we had some jello shots, more drinks, and then got ready to go to the bar!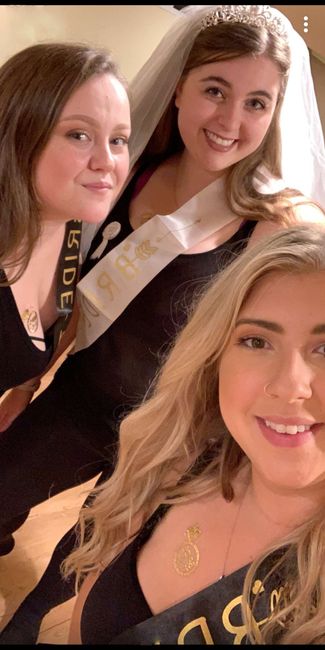 After going to the Spike in WPG and having the best time getting free drinks and dancing the night away (legit had people I knew from HS come up to me and give me money to buy a drink for me) we called it quits and headed back to my house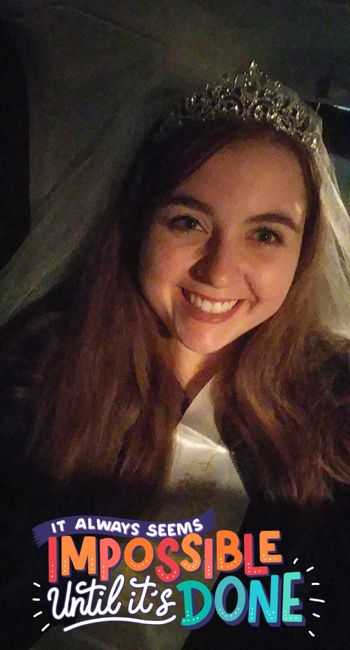 Tiara still intact and we ended up crashing at my place before even getting into the pizza we had made... lol 5 pizza's awaited us when we woke up in the morning - yes, the morning - but don't worry, I rested up after everybody left and slept in till 2PM