Post content has been hidden
To unblock this content, please click here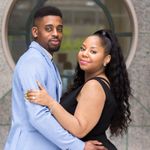 Devoted
June 2019 Ontario
Bachelorette in Mexico!! What currency to bring?
I am leaving in a few days for my bachelorette in Mexico and I am so excited? Anyone who has travelled there recently? What currency did you bring and what are you currency recommendations? We are staying in cancun for 5 nights.
Latest activity by Amanda, on May 30, 2019 at 08:51
View quoted message

Amazing!! thats how it should be... I loveeeeeeee all your bathing suits!!

Devoted

June 2019 Ontario

View quoted message

It was awesome! Just got back today. Mexico will never be the same lol

Beginner

July 2019 Alberta

USD are always super helpful and easier to get from the bank. When you are asking for prices many times they will have it listed in both USD and Pesos.

Always USD! have an amazing trip, i'm doing my
bachelorette in mexico in February!!

Expert

August 2019 Alberta

We were there in March. They accept both US and pesos. Personally I recommend using the Mexican peso as you get a better value, more bang for your buck when you exchange our Canadian $ for Mexican pesos.

Devoted

August 2019 British Columbia

Convert your CDN to MX peso. Otherwise you are giving away your money in MX. If you bring USD to MX, they will give you an exchange of $1USD = $10 MX pesos. When in fact $1USD is actually closer to $19 pesos.

Do not waste your hard earned money!

Master

October 2019 Ontario

That is so exciting. My parents went to Mexico a couple years ago and I only remember them bringing USD. We are also going for our honeymoon and everything I have read says USD is best.

If you are doing an all inclusive I don't think you would need too much, just basically for tipping or if you want to buy things. If you guys are going off the resort have a little bit more just in case

We brought USD, but only used that on the resort. Off resort we used pesos (converted at the hotel)

View quoted message

I'm really weary of that - I've had friends ripped off even at hotels where they pay way too much in Canadian for little pesos.

I did a last minute trip one time and I just went in to different bank branches near my house and got pesos from different banks. So if you need them quick, that's what I would do.

if worst comes to worst, id get pesos at the Canadian airport. They are more expensive than banks but I think it's better than Mexico.

f you're staying at an all inclusive resort you probably won't need that much cash either.

Devoted

June 2019 Ontario

View quoted message

Thanks kelsie. I waited to last minute to order peso from Canada. What are your thoughts on bring Canadian cash and converting to peso?

I always bring Pesos.

its cheaper than USD and easier to convert back to Canadian.

I would bring USD, it seems that most places you travel to this is the recommended currency. Enjoy the vacay!! I did a destination bachelorette as well and it was an amazing time!

Master

August 2019 Ontario

View quoted message

Nope. We just paid for everything in USD (since most things were priced in that). I'm assuming you and your girlfriends are planning on leaving the resort to party? You could change some of your money to pesos but I'd do it sparingly since you probably won't get the same amount back if you need to change it back.


Devoted

June 2019 Ontario

View quoted message

Thanks Bianca. I wanted to just bring Canadian and change to peso. Would that be fine? Did you change your usd to peso?

Master

August 2019 Ontario

When we went to Cancun we just brought USD and were 100% fine. If I were you, I'd bring about $300 just in case.

Related articles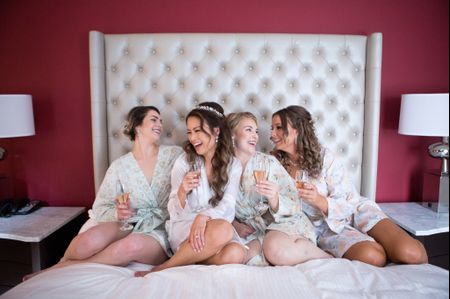 Groups
WeddingWire Article Topics