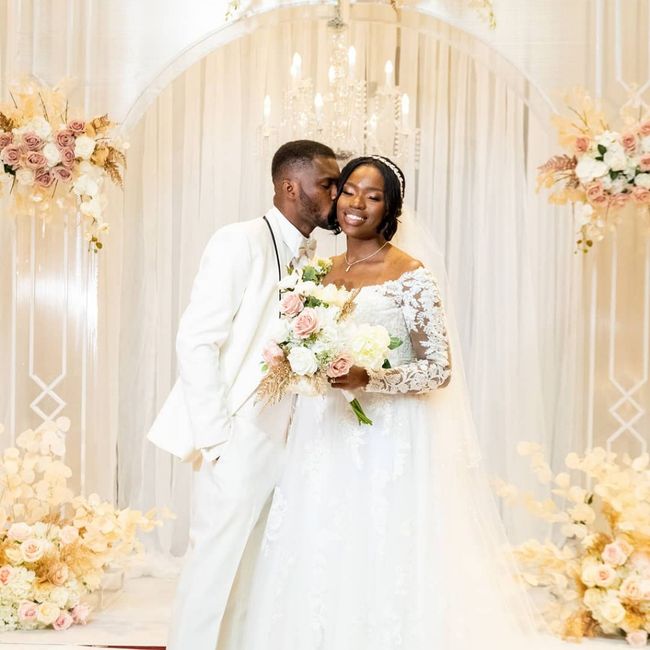 I wanted to share my wedding planning journey leading up to my April 17 wedding during the pandemic as we're ALL going through the same thing.
We got engaged November 2019. We always planned to have a "longer" engagement of a year and a half so we chose April 2021. We booked our hall March 2020 2 weeks before the lockdown. At the time we didn't think much of the pandemic and didn't think it would affect our wedding a year from then. We booked our photographer/videographer soon after to secure one for 2021 as a lot of people were moving their wedding to 2021 and we were afraid we wouldn't be able to get our desired vendor.
Through last year we would plan, then pause, plan pause.
Fast forward to December 2020 it was quite apparent that our wedding would not be the ideal or typical wedding we had envisioned. Our original guestlist was 300 and by then we had multiple lists from 50 people to 150.
February to April was THE MOST STRESSFUL PERIOD OF MY LIFE! We agreed to stick to our wedding date which was April 17. We got a lot of people telling us to move and also telling us to just go ahead because no one knew where this pandemic was going. Our biggest breakthrough was the province allowing weddings 15% room capacity indoors in grey zone. Because we had a big hall, that would allow us to have up to 80 guests!
In March restrictions were changing EVERY WEEK I LITERALLY WOULD HAVE A BREAKDOWN EVERY THURSDAY FRIDAY WHILE PENDING GOVERNMENT ANNOUNCEMENT. Literally the day before my wedding Friday April 16 we're at the hall to pay the balance and our decor vendor was there to decorate but the hall wouldn't allow us until the government announced new restrictions which was rumored to affect weddings. THANK GOD the new restrictions for weddings would only take affect on Monday, meaning my Saturday wedding was not affected 😭.
We had our 80 guests. We did the ceremony, first dance, speeches, and cake cutting. We also had takeaway food for the guests. We basically did a ceremony with elements of a reception. The only thing we didn't have was the "party" aspect of it which I couldn't care less
Why am I writing this? To share my experience because I've been through it. We got SUPER lucky and I am grateful. I would relive the day again but not the wedding planning experience lol. I am praying for all of you that are currently going through this experience. At the end of the day the most important thing is getting married to your partner. If you need any advice feel free to message me!