Post content has been hidden
To unblock this content, please click here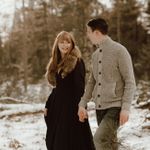 Expert
September 2019 Manitoba
8 days
EIGHT. FREAKING. DAYS.
Help! What do I do! Whats left! AHHHH

Latest activity by Colleen, on September 6, 2019 at 16:36
Super

October 2019 Ontario

I made a little list of the things I knew I was going to forget and am just making sure I check them off one day at a time. (Get enough batteries for fairy lights, wash the chocolate fountain ahead of time, ect.) Just to make sure there's no serious emergencies on the day. Also I put tip money into labeled envelopes and sealed them so I can just hand them out on the day. Also have a schedule for when we are making payments. I have a bit more time than you (29 days woot) but you never know what someone is going to forget and it's a good idea to double check. But finally just make sure that you take the time to breathe and pamper yourself. Just relax for a minute and look at all your hard work and appreciate it.
Groups
WeddingWire Article Topics