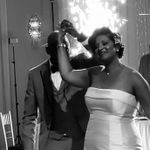 Curious
August 2021 Ontario
6 months later
Hello! I had a vendor (photographer) who was a challenge to deal with especially in the data leading up to the wedding. Signed a digital contract online but didn't receive an invoice or contract and asked repeatedly. Over 6 months later she is now requesting for an outstanding balance- an added charge for overtime on the day of the wedding. I followed up twice after the wedding to settle the balance and she did not respond. I received my photos 4 months after our wedding and video 3 weeks after that and was told we would receive prints. I followed up on the prints- and was given the invoice. Legally do I have to pay? We live in Ontario / GTA. Help!
Latest activity by Cassandra, on March 12, 2022 at 20:41
Curious

August 2021 Ontario

View quoted message

Will contact better bureau … thanks!

Featured

August 2017 Ontario

The crew staying longer than the time given is on the company and not you since you didn't authorize it. You can contact the business bureau to find out if you need to pay the outstanding balance for the vendor going beyond the contract basis. The fine print is always where its hidden and never thought about. The time frame for getting the pictures, video and prints is way longer than the expected time of delivery.

Featured

June 2022 Ontario

That is so annoying. I wouldn't be happy getting an invoice that far after

Curious

August 2021 Ontario

View quoted message

Hi Kelly! So I do have the contract- received it today. I was supposed to receive my prints 1-3 months after the wedding. I received them 4 months after. But due to the fact the crew stayed extra time I received an invoice today for the balance… 6 + months later. Apparently this is within the timeframe of 2 years within Ontario by-laws to issue an invoice. And I have 30 days to pay it… just very annoying to get an invoice 6 months after the wedding when I asked on two occasions to settle the tab within days of our wedding

Featured

October 2023 Ontario

Cassandra- I am curious is there anything in the digital contract that mentioned when the prints would be available? Do you still have access to the contact- a link in an email perhaps?

Curious

August 2021 Ontario

Should've googled first… apparently it does need to be paid if an invoice is provided 2 years after service in Ontario - and should be paid 30 days after receipt.
Groups
WeddingWire Article Topics