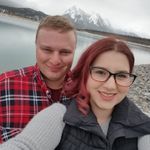 Curious
July 2019 Alberta
2019
We are planning our wedding for July 19 2019. Who else is planning a wedding over a year away? And how much planning have you done? I feel like I am getting way ahead of myself, but I also know myself and know there will be a time in the future where I procrastinate and then potentially panic that I'm behind.
Frequent user

July 2019 Ontario

July 27 2019. I have my dress, my MOH dress, venue booked and half paid off, my bouquet, most of the centerpieces and my daughters dress patterns and material pickes out. Oh and I sent the save the dates 2 months ago lol

View quoted message

3 hours?!?! that's nothing! geesh! haha. sorry.
my MOH is coming from NJ (and i'm in Ontario). It's all relative I guess. and as long as you give people some notice.


VIP

September 2019 Ontario

I am getting married in September of 2019. We having been meeting with photographers, venues, catering all that getting quotes. I have the hair/makeup booked, venue is booked just need to give the deposit in two weeks when we meet again, we meet with the Pastor of the church this Saturday. I am booking photography next week I want to meet with two last people this weekend then I'm deciding. I am still on the search for the right DJ. I have booked a person for interpretation for signing (grandma is deaf), and on the search for dresses! Its never to early! I found when I tried to book for a June wedding it just wasn't possible everything I wanted was booked. Happy Planning!!


Frequent user

August 2019 Ontario

I'm getting married August 31 2019 and we already have our venue booked, dress ordered, and pretty sure we have chosen our photographer which we will book soon. I feel like once we get the major things down there will still be lots of little things to plan and organize so I think it's good to be early! I also have alot of time right now because in my final semester (I still can't believe it) my school has been on strike for over a month now, so may as well get done what I can now before I'm back in my clinical placement or out in the world working as a nurse after graduation!

I say: Plan away!!

Happy planning

British Columbia

View quoted message

See, normally I would have obligations or school or something I would need to plan for to organize my time... but I just have SO MUCH TIME for thinking about the wedding. Not complaining, but it's almost destructive cus I get stir crazy. We will be narrowing down a photographer, DJ and officiant this month for sure.

Newbie

January 2019 Alberta

View quoted message

We have the same date! I also found things came together easily. I'm ok with it because I don't want to do it all later. My plan is to have it all done by September so I can start a new school year relaxed and not stressed!

Preparation instead of my usual procrastination!

British Columbia

January 19, 2019.... I got engaged December 2017, and within a month we had a vision, city, venue, guest list, colours, bridal parties, and a budget completely built out.... I then went on a stand still for the past 2 months, thinking "well if I do it all now, what will I have to do later?" ... then I went to a wedding show this Sunday, and when people asked my date, SO MANY of them said "oh it's coming up quick!"... and it freaked me out!

What I figure it, I'm going to get going on it. Especially booking vendors, because those book up, and if I don't get the ones I want, I will regret it. Smaller details can be done over time, but I figure you can't be too prepared. Also, the more you plan, the more hidden budget costs come out and you can prepare for that now, versus in crunch time!

June 1, 2019! We are planning the wedding from across the country, we moved from Ontario to BC this month. So far we have our venue, photographer and officiant. Next up is DJ and Catering!

Master

August 2019 Ontario

I'm getting married on August 4, 2019 and have the venue, ceremony site, and photographer booked. Next week I'm going to book our DJ, linens, decor, and florists.

I've also been engaged since October 2017 and started actively planning in January.

Curious

July 2019 Alberta

We found the venu we want but the parents in law want to have a conversation first. They basicly want us to get married back in Sask. but that isn't what we want. They say that we are putting people out by having it in Edmonton. It's only a 3 hour drive to our home town.... it's not that far. Plus I have family coming from Arizona, if they can come up for the wedding his family can definitely drive 3 hours. It's so frustrating. 😩

Curious

September 2019 Ontario

We're doing September 2019! Just booked our venue about a week ago and it feels like a huge weight off my shoulders to have it selected (did waayyyy too much research ahead of time). I'm struggling to keep family expectations in check when it comes to the guest list, but the venue has a limit of 120 so it can't get too crazy thankfully! Hoping to keep it around 100. Would like to choose a photographer very soon, so that we make sure we can secure our first choice before they book up. After that we'll likely take some time to chill out before continuing to plan! Starting dress shopping in the summer.

Curious

June 2019 Ontario

We are getting married June 22, 2019.

I have my caterer booked, photographer, have my dress, hair dresser booked, bridal party picked out, and starting to talk about Jack and Jill.

I have been in contact with tent, table and chair rental companies (doing a backyard wedding), DJ, but nothing set in stone yet for that.

Sometime I feel like I am getting ahead of myself too, but I need to know how much things are going to cost ahead of time to budget and save.

Me me me! My wedding is July 6th 2019, so only a touch before yours. My fiancé and I at first butted heads a bit because I wanted to get some items checked off our to-do list and THEN relax, but he wanted us to ease into our engagement. Being an ultra-planner, I've got the venue booked, guest list almost ready and we've picked our photographer! I'm not getting into wedding dress shopping until July though, I think I don't want to give myself too much time for that aspect, I don't want to change my mind!

Frequent user

November 2019 Alberta

I am! We'll be getting married November 16 2019, and I have similar feelings as you. So far we've booked our venue, are meeting with a photographer this month, and have picked our bridal party. I'm the same way in that I know that I'm probably going to procrastinate and then potentially panic! My thing is is that I don't want to have so much done when we've still got a year and a half (or so) until the wedding, but I'm so eager to start doing stuff now!

VIP

September 2019 Quebec

We are getting married September 7, 2019 and got engaged in April 2017. Since we both live in Alberta and will be getting married in Gatineau/Ottawa, we've already booked our venue and photographer, after visiting them over the holidays, which is about 18 months in advance.

It's nice to have more time to plan and decide what we want!! I'll be doing my own flower arrangements with fake flowers, to save money and the headache of having to figure it all out from afar!

I think the next thing on my list is to start dress shopping, but again...no rush!!

Curious

April 2020 Alberta

We are planning ours for April 2020. We have the venue pretty much narrowed down and will be making a deposit shortly as they are already starting to book into 2020. Our photographer and cake are booked as well.




Curious

July 2019 Alberta

View quoted message

In Longveiw Alberta.

We have been so busy planning. We want to be ahead of the game.

I have been planning way before we got engaged Summer 2018. I knew it was coming. Once we finally decided on a venue and date, the planning has been on a roll since then! In only 4 months we have put deposits and payed in full 1/4 of the wedding so far! Planning is stressful when working paycheque to paycheque, but in the long run it will be all worth it! Super excited for or wedding date July 2019!

Devoted

July 2018 Alberta

Plan waayyyy in advance! My fiancé and I have been engaged for over three years and only started planning 11 months before our date. Safe to say.. it's stressful. Get your invites at least 6 months in advance so that you're not scrambling trying to get addresses, meeting up with people, and writing them out too late. I got mine over a month ago, and I'm still struggling to get them out lol. It's also never too early to book vendors.. you'll find they book up really fast. Our venue only had two dates open in the month we wanted (a year in advance)! Also your dress can take up to 4-8 month to get in & then there's alterations on top of that.. seriously planning in advance is the best thing you can do for yourself

View quoted message

I fully agree! I put a firm rule of 1 year down for us to cut down the list from 450+! I then put in another rule that we had to have actually hung out with them socially (not at an event of some type) in that year. We managed to get our list down to 230 people; I expect we'll end up with about 175 attending. Yikes!


Beginner

August 2019 Alberta

My wedding is august 17,2019 I have the wedding planner, the wedding photographer, the marriage commissioner, Dj is a friend, a friend is doing the cake, venue for ceremony and reception 3 dresses done already

Curious

July 2019 Alberta

View quoted message

Nice! Where are you getting married ?

Curious

July 2019 Alberta

View quoted message

That is a lot of people. I'm sure it will be s hell of a party!

I put my foot down and said if we haven't heard or seen from them in the past 1-2 years (minus a couple of exceptions) They aren't getting invited. I wanted to personally know everyone we are inviting. I've been to do many weddings were the couple didn't know half of the receiving line. I didn't want that.

Expert

January 2019 Alberta

View quoted message

I wish our wedding could be small. We have very large families and well I sort of have 2 large families for my dads side and my brothers dads side who was always my family growing up. My moms side is smaller, but with all the family it is hard to even invite everyone. I think our guest count is 190 about if everyone comes but we estimate about 170.

We are planning on booking the fantasy land for the place where we are going to get ready.

Curious

July 2019 Alberta

Curious

July 2019 Alberta

View quoted message

If we were having a big wedding that's where we would have gotten married. We're only having around 50 guests. We chose fantasyland hotel, beautiful rooms and more that reasonable pricing.

Expert

January 2019 Alberta

Where about us everyone getting married? We are getting at Fort Edmonton Park in the Air Hanger.

Our wedding is May 4, 2019. So far we have booked:

Reception venue

Ceremony venue (this includes the Reverend who will perform the wedding)

Photographer

DJ

Cake

All our invitations, RSVPs, envelopes are sitting in my kitchen waiting to go.




We have purchased 90% of the décor we need already (chair covers, table cloths, table runners, center pieces, ceiling draping, fabric for the head table back drop, lights, candy buffet containers, etc).

I'm in touch with a caterer, florist, hair stylist and make up artist we're interested in. I've got a quote for alcohol, and priced out candy for the candy buffet and men's suits.

I've picked out a pattern for the flower girl dresses - I am making my mom's old wedding dress into two dresses for my nieces (her granddaughters)!

Going dress shopping on the Easter weekend with my mom, sister and one bridesmaid.




I want to have everything done by December of this year, so in the months leading up to the wedding I can relax, and deal with any last minute issues that come up.


Curious

July 2019 Alberta

View quoted message

What made me worry I was doing things too early was all of the planning timelines. They are all based for a 1 year engagement. I just decided that if I do things early I have time to choose between vendors and I'm basically garunteed since I'm booking so far out.

Our Wedding is in July 20th.

I love planing, but this time I don't even know where to start!, I feel I am way too early for everything!

Curious

July 2019 Alberta

I bought my dress in January before anything else. I was so worried afterwards that I was doing things wrong, but I'm tryibgbto just get some other major things done so I don't focus on the order I did things in. I have my photographer for my engagement session and if it goes as well as I think it will she will also do our wedding.

Now I am wrapping up booking our venu! Not sure what to do next.

Curious

July 2019 Alberta

View quoted message

That is beautiful. I'm glad you can celebrate her as well as your new marriage.

That is very nice of the photographer!
Groups
WeddingWire Article Topics