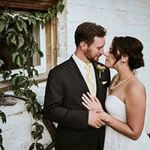 Lor
Ottawa, Ontario · From December 2017
Im a 30 year old country girl in love with her man of 4 years and we live in Ottawa with my 2 cats. I play Magic the Gathering, i love to read and to... View more
Im a 30 year old country girl in love with her man of 4 years and we live in Ottawa with my 2 cats. I play Magic the Gathering, i love to read and to Netflix.
Happily married 🎉
August 31, 2018

Lets talk underwear!
Janaya
, On May 28, 2019 at 17:46
I haven't seen anyone post about this recently but can we talk about what to wear under the dress? I am having the hardest time figuring out what to wear underneath it all... my concern is that my...