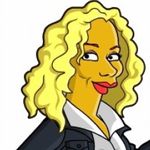 Amanda
Kananaskis, Alberta · From June 2016
13 years (this September), two beautiful children, and a wedding celebration years in the making! Our "Geek Chic" wedding will be remembered through all... View more
13 years (this September), two beautiful children, and a wedding celebration years in the making! Our "Geek Chic" wedding will be remembered through all of space and time!
🕐 WEDDING COUNTDOWN...
September 17, 2022

My Wedding Dress Does Not Fit!
Hi everyone, One year ago I bought my wedding dress. I was absolutely in love with the dress at the time of purchase and found myself frequently trying it on. Last week I brought my wedding dress to a...
2