Jillian
Niagara Falls, Ontario · From December 2017
🕐 WEDDING COUNTDOWN...
September 24, 2022


I participated in Lynnie's discussion
1540 days ago
3 pt

I started a discussion
1541 days ago
1 pt
Wedding planners
If your venue has a wedding planner to helo you, would you still hire an independent one as well?

I earned a badge!
1553 days ago
Extrovert
You've made a huge step in the Community, you've decided to contact someone from the forum for the first time. You've won this medal for being so extroverted.

I participated in Jillian's discussion
1555 days ago
3 pt

I earned a badge!
1556 days ago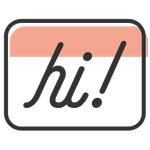 Break the Ice
We were hoping to hear what you had to say! You've broken the ice by sharing your thoughts in your very first discussion. We can't wait to see where the conversation goes.

I started a discussion
1556 days ago
1 pt
Guest list for destination wedding..help
Hey all, Wondering on some advice. We are from Saskatchewan and plan to get married in Niagara Falls in 2020. If we invite all our family and friends it would be 150 guests. I know only 60-70 will come. Do I still send the invites? Most of the venues...