Hailey
Cobourg, Ontario · From September 2017
21 year old Nursing Student marrying my high school sweetheart. ❤️
Happily married 🎉
September 21, 2019


I earned a badge!
1605 days ago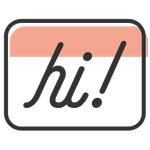 Break the Ice
We were hoping to hear what you had to say! You've broken the ice by sharing your thoughts in your very first discussion. We can't wait to see where the conversation goes.

I started a discussion
1605 days ago
1 pt
Food options
FH and I are thinking roast beef dinner for the wedding, is it necessary for us to provide another option (chicken or beef)? it's a buffet with potatoes, green and yellow beans and carrots as the sides. It's currently $30 a plate and if I were...

I participated in Taylor's discussion
1664 days ago
3 pt
Under the dress
Definitely get some body glide to try before the big day with a
...
Go to the discussion

I earned a badge!
1776 days ago
Hot Streak
Hot streak! You can't get enough of the WeddingWire community, can you? Thanks for being a loyal community member and visiting us 5 days in a row.