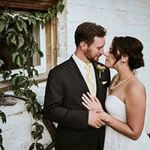 Lor
Ottawa, Ontario · From December 2017
Im a 30 year old country girl in love with her man of 4 years and we live in Ottawa with my 2 cats. I play Magic the Gathering, i love to read and to... View more
Im a 30 year old country girl in love with her man of 4 years and we live in Ottawa with my 2 cats. I play Magic the Gathering, i love to read and to Netflix.
Happily married 🎉
August 31, 2018
Parent attire of the bride and groom
So ive been asked what the parents should wear and im at a complete loss. I honestly dont care what they wear. (should i?) We are having our wedding at a ranch. my dress is simple lace but no bling....